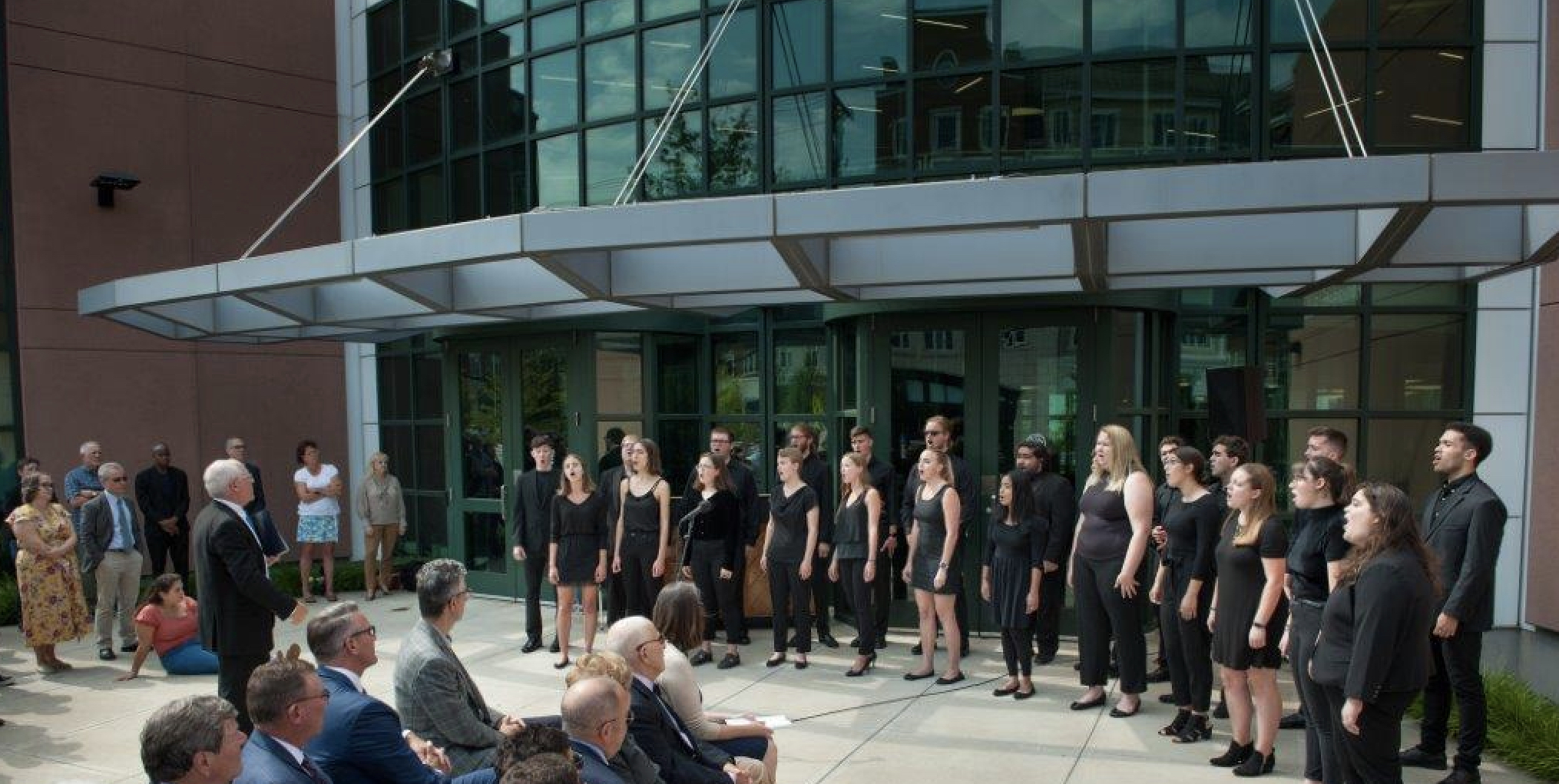 Support the School of Fine Arts
As an acclaimed professional school and the center of cultural life at the University of Connecticut, the School of Fine Arts is committed to providing superb education as well as engaging arts exhibits and performances. The school endeavors to grow and continue to be a magnet for artists and intellectuals across the region.
The School of Fine Arts enriches the cultural life of the University of Connecticut community, as well as the state, providing an artistic environment that offers unique expressions of emotion, intellect and spirit. In addition to our stellar academic programs in Dramatic Arts, Music, Art & Art History, and Digital Media & Design, the UConn School of Fine Arts is also home to the Ballard Institute & Museum of Puppetry, William Benton Museum of Art, Connecticut Repertory Theatre, von der Mehden Recital Hall, Jorgensen Center for the Performing Arts, and Contemporary Art Galleries. As UConn continues gaining national recognition for excellence, the School of Fine Arts is playing a key role in the University's ascendance into the list of top 20 public institutions.
Share your alumni stories and news!
Reach out to our advancement team at any time. We're here to help share all of the inspirational success stories of SFA alumni. 
Director of Alumni Relations
Emily Auger Murray
emurray@foundation.uconn.edu
860.931.1554
Director of Development
Lauren Prause
lprause@foundation.uconn.edu
860.576.6828