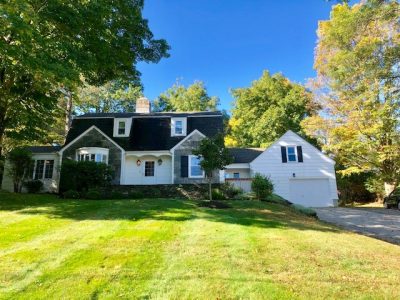 Located nearby on Hillside Circle, this UConn Rental is a short walk to the Fine Arts Complex and Storrs Center
The house has the following features:
4 Bedrooms, 3 Bath
2,792 square feet
Electric and Oil
View pictures of the house: Rental House Images
To request housing, please fill out this form: Housing Submission Form
Please check the location's usage calendar for availability.
More house details below:
3 bedrooms: Full size beds
1 bedroom: Two twin size beds
Family room: Smart TV
Online Housing Submission Form will need to be completed and submitted for review.
Submitting a request does not guarantee availability. A representative from the Dean's Office will follow up to confirm availability and reservation.
Structured Check-In/Check-Out times required; generally Mon-Fri between 9-4pm.
Two-day turnaround time in between guests for cleaning and maintenance.
Nightly fee of $150 for the entire house- inclusive of utilities, cleaning and maintenance fees - will be billed to each respective Department/KFS Account. Note; departments will be liable for any applicable damage.