About Robley Whitson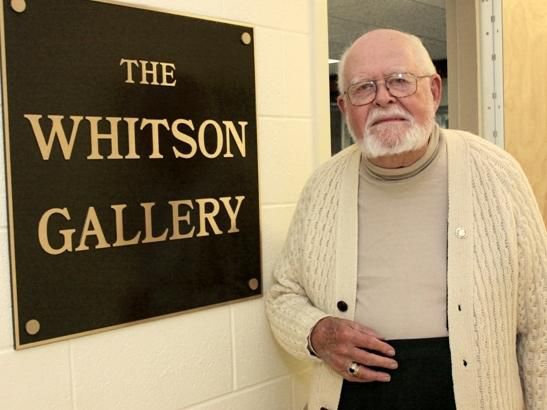 Robley Whitson was a distinguished scholar, poet, visual artist and Catholic priest who founded several innovative programs for the advanced study of religion.
He received graduate training at Fordham and Yale Universities in theology and cultural anthropology. He was ordained as a Catholic priest and completed pastoral assignments in the New York Archdiocese. As the chair of the Fordham University Theology Department, he secured a National Science Foundation grant to establish a research facility for the anthropological study of religion. While serving as a visiting scholar at Princeton Theological Seminary, he was an advisory board member for the newly launched Princeton World Religions Project. And he was also a professor at the Hartford Seminary Foundation.
A man of boundless curiosity and independent thought, Whitson fostered creative learning communities wherever he went. As the priest for the Benedictine Abbey of Regina Laudis in Bethlehem in the early 1970s, he helped build a vibrant intellectual environment where authors, playwrights and thought leaders came to speak with nuns and laypeople. Whitson also helped launch Dayspring, a Catholic community outside the parish structure that brought together monks, nuns and local lay families for study and mass. And as the priest for the Sisters of Mercy at the Mercy Center in Madison, CT, he led retreats and workshops in spiritual direction.
While living in Bethlehem, Whitson founded a ground-breaking institute of higher learning, which grew into the Graduate Theological Foundation, now based in South Bend, Indiana. Whitson wanted to provide a flexible opportunity for people to pursue degrees in religious studies while also working and raising families. His vision has helped countless students receive doctoral degrees through research, summer studies and collaborations with institutions such as Oxford University.
Whitson continued his own scholarship, particularly among the Shaker community of Sabbathday Lake, Maine. He became a trusted friend and advisor to members of the last active Shaker community and his publications helped carry the wisdom at the heart of Shaker spirituality into the future.
Later in life, Whitson shifted from scholarly writing to poetry and visual arts. He began drawing with opaque ink on black paper, creating powerful images of his beloved Lake Waramaug, the Nativity, the creation of the universe and more. His artwork is housed at the Benton Museum of the University of Connecticut at Storrs.
Whitson became active in the Litchfield County Writers and Artists Project and made a generous donation to the project to advance the "creative relationship between word and image." He was also a revered member of the "No Name Writing Group" in Washington, CT, and he published several volumes of poetry, including Poeming Elusion and Miro Mirror. In his final book, Words into Infinities, published in 2018, he wrote: "Infinite Words echoing without end, new signs of everything not yet imagined—the infinite Words always more of them, not only heard or shaped but charged with meanings far beyond knowledge—perhaps a Wisdom."
Artwork by the 2020-2021 Scholarship Recipients