Michaela Abate, Maria Mandoiu, and Elise Vanase Receive IDEA Grants
Michaela Abate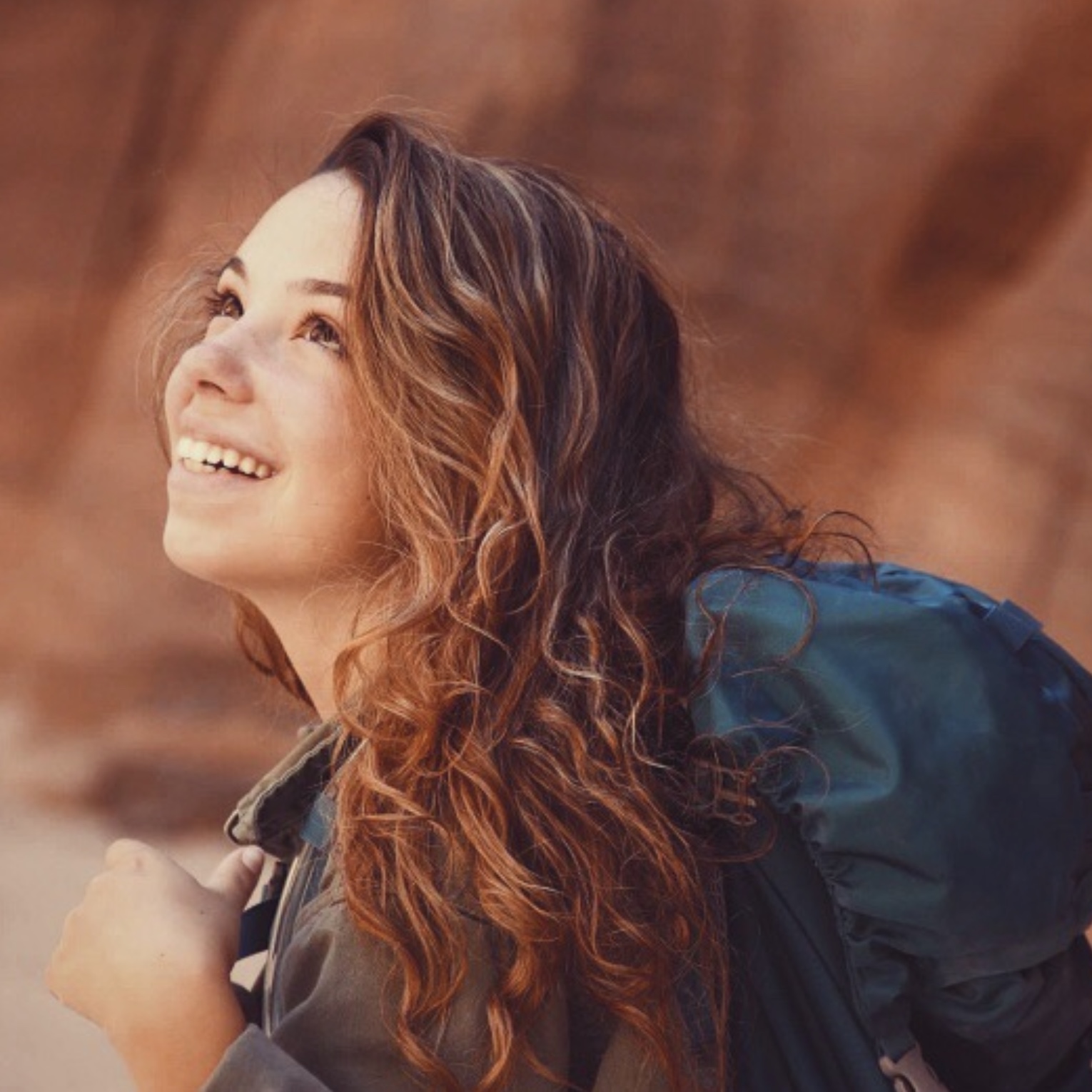 Maria Mandoiu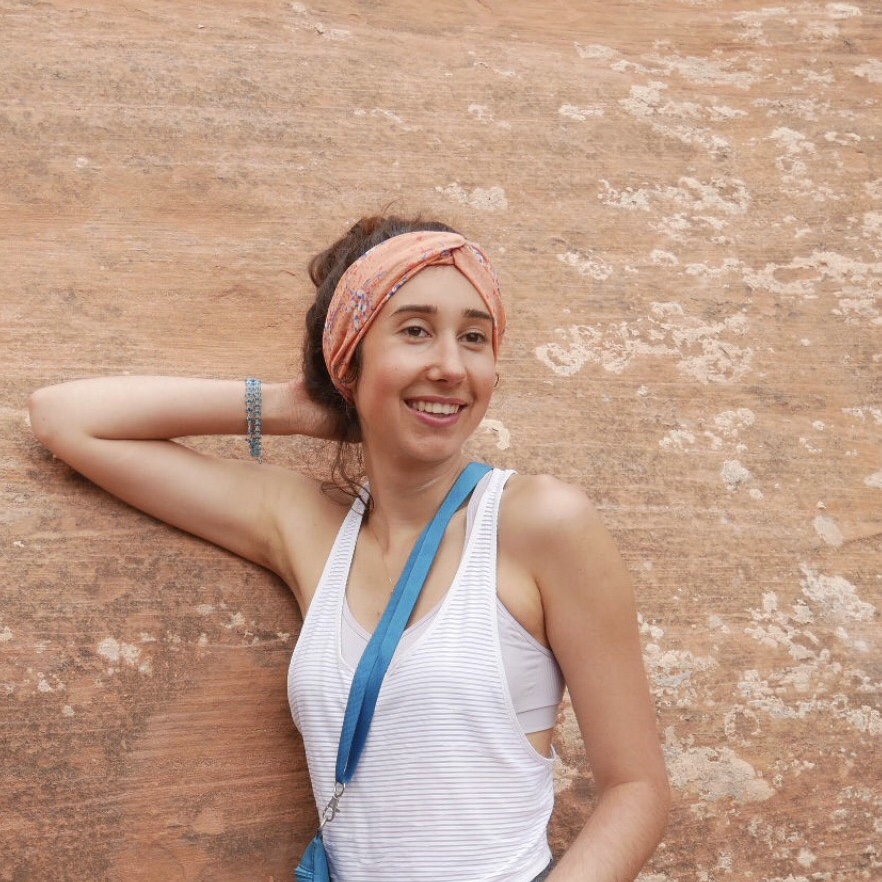 Elise Vanase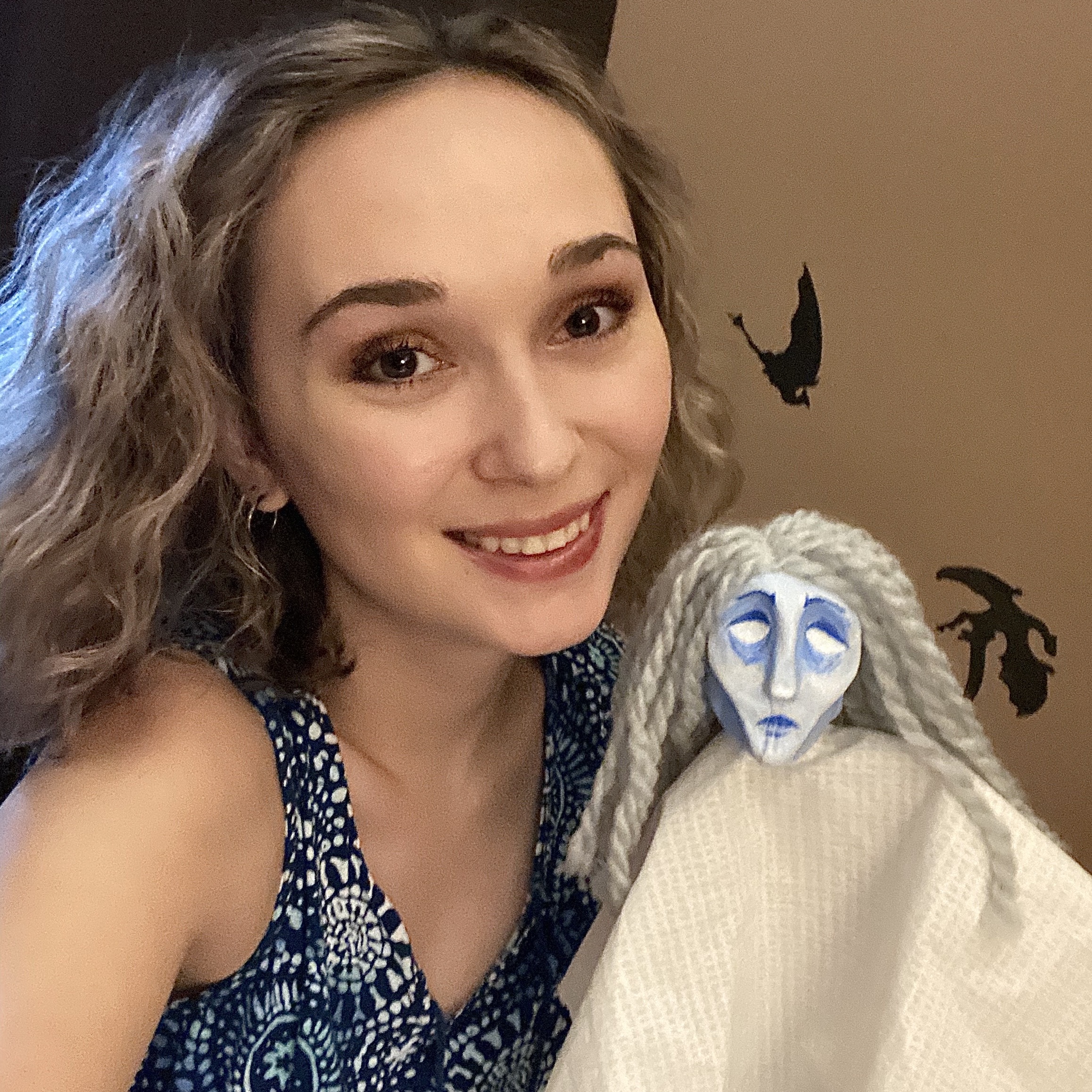 The UConn IDEA Grant program awards funding to support student-designed and student-led projects, including creative endeavors, community service initiatives, entrepreneurial ventures, research projects, and other original and innovative projects.
This year, three students from the School of Fine Arts received grants for their work:
Michaela Abate '21 (Art, project title "The IN/BETWEEN")
Maria Mandoiu '21 (Music, also Anthropology, project title "The Uneven Meter of the Romanian 'Soroc' Dance)
Elise Vanase '21 (Puppetry, project title "Remnants: A Post-Apocalyptic Puppetry Play")
David Calamari Interns at Studio 54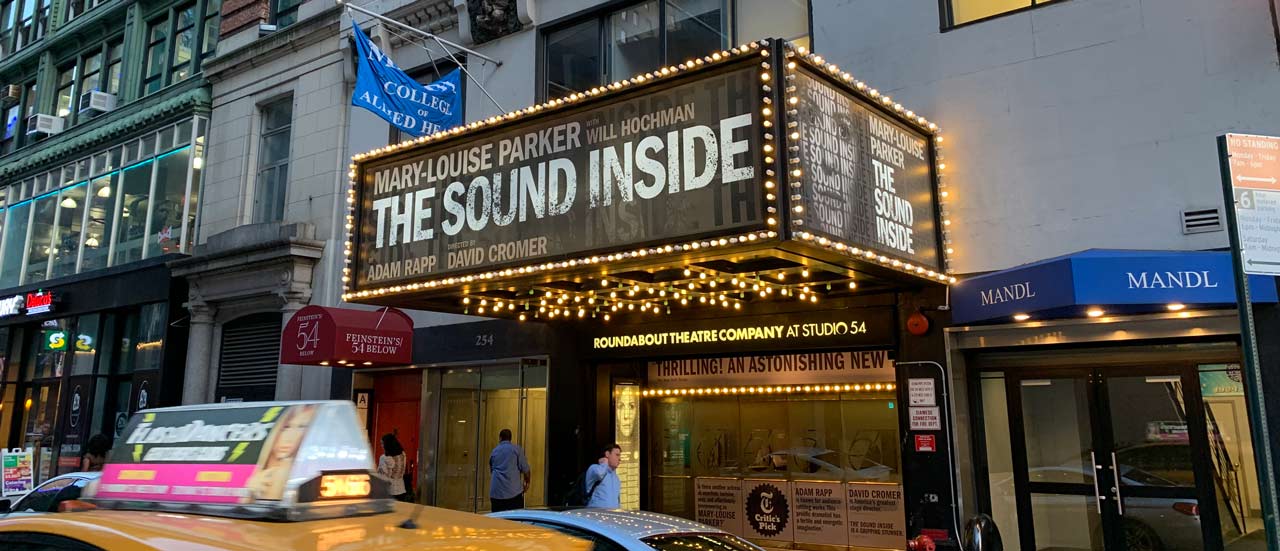 Every student who completes an internship experiences a moment when reality hits, and their studies feel less like coursework and more like a career. This is particularly true for David Calamari, a junior in the School of Fine Arts' department of dramatic arts who found himself interning on Broadway last fall.
David came to UConn from Scarsdale, N.Y. to study design and technical production with a focus in scenic design. He received an IDEA Grant to support his proposal to produce a theatrical haunted house, but when the project hit too many obstacles, he sought help from his academic advisor, Alexander Woodward.
"I had a conversation with Alexander, and he told me that he was designing a show on Broadway, The Sound Inside," David says. "'He invited me to come to New York to work with him on the production."
David worked with his professors to customize out a system for staying up-to-date with his classwork, and within days he was meeting the production crew at the Studio 54 theatre.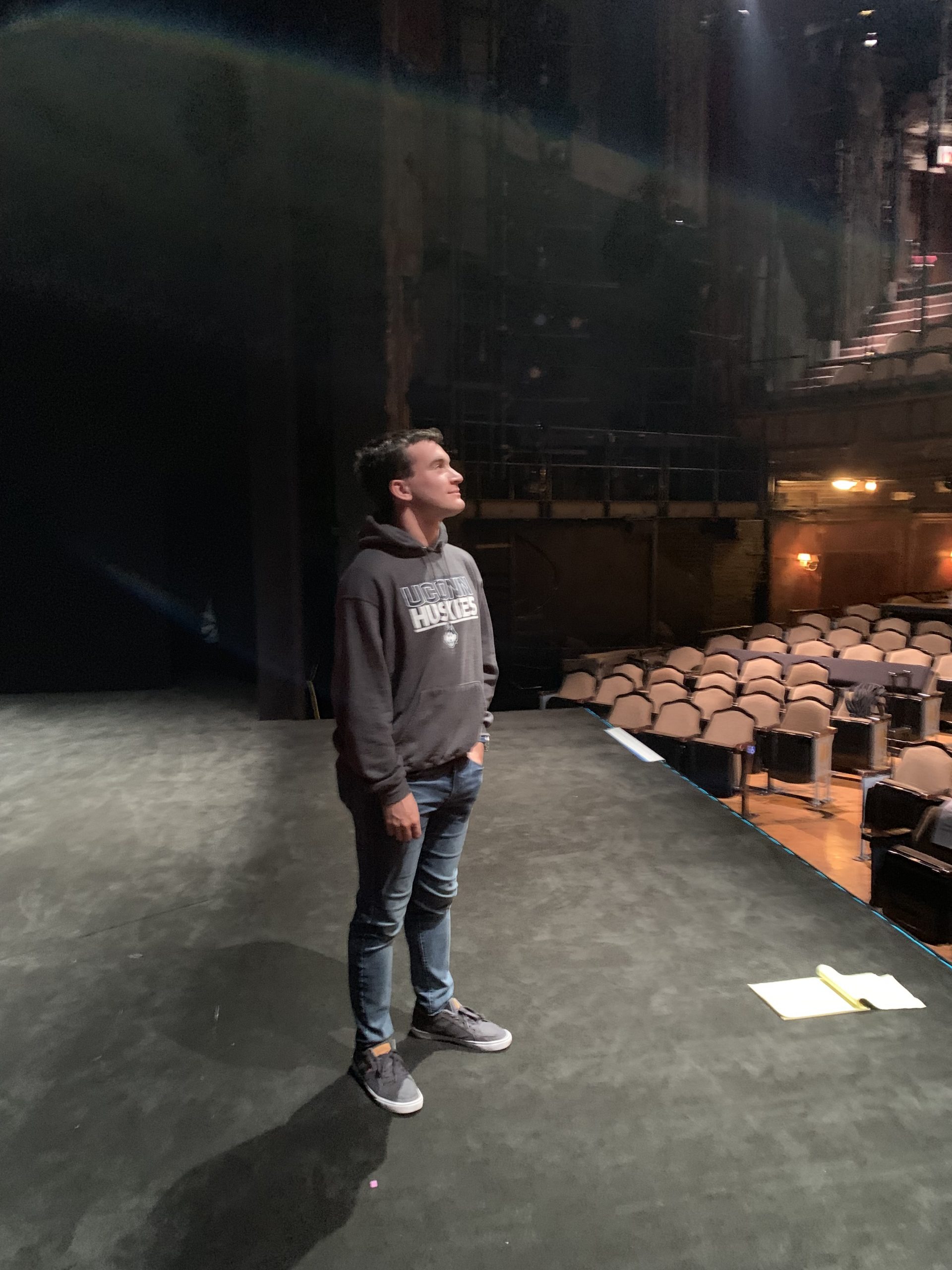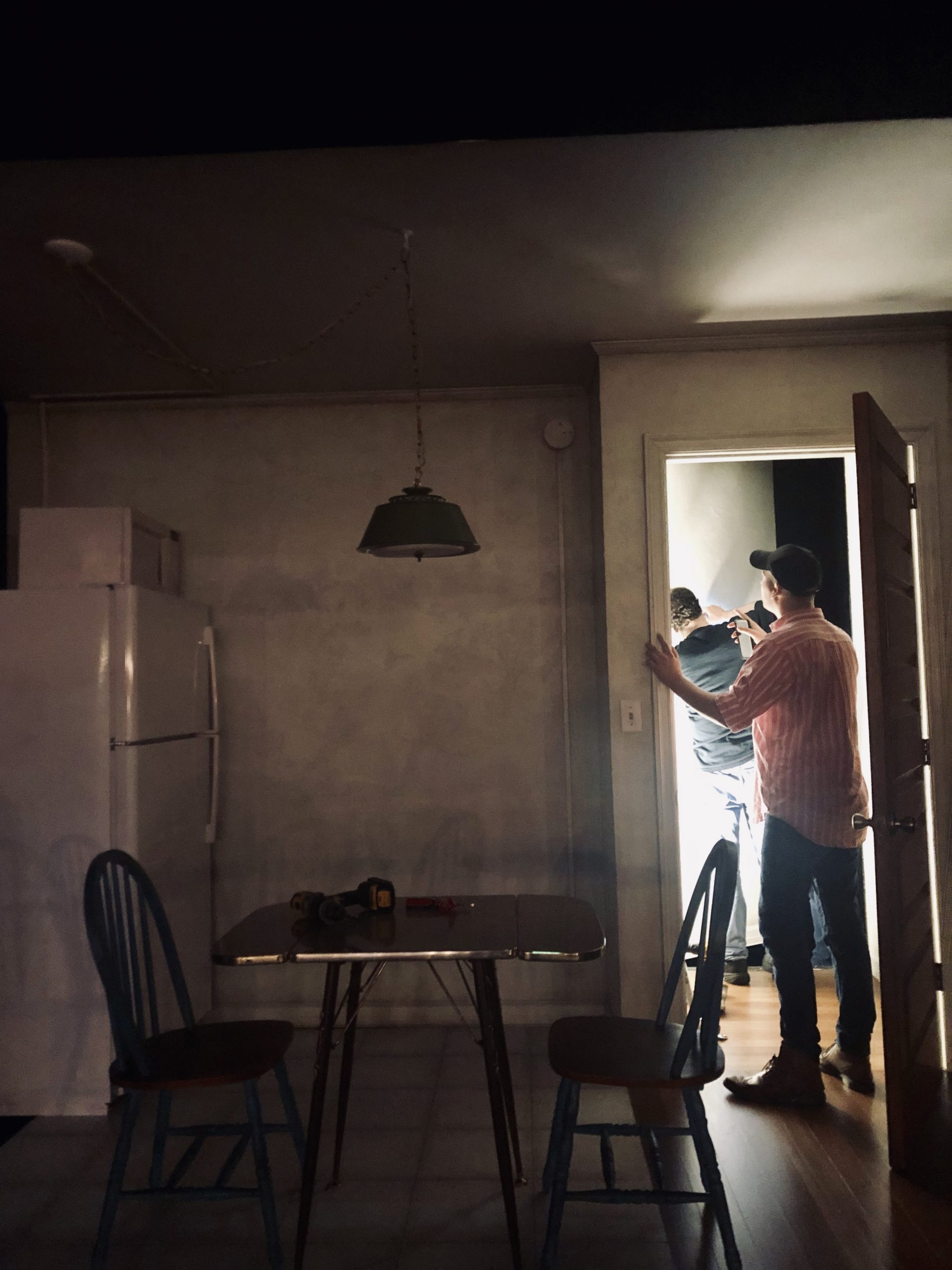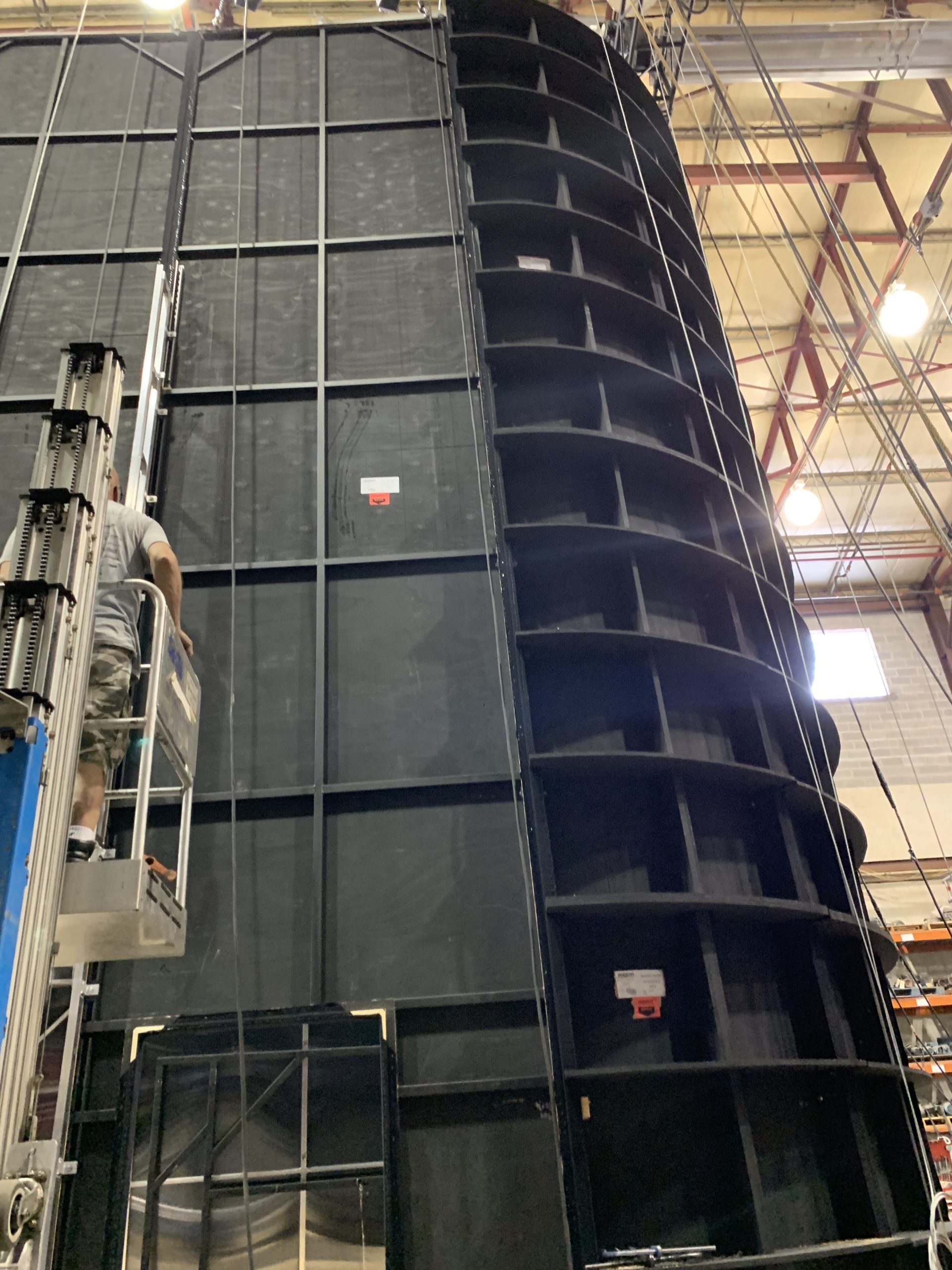 Each day presented a new experience. During the first week, David attended rehearsals in the studio and worked with Alexander to complete the set installation. His prior design work for the Connecticut Repertory Theatre's production of Men on Boats informed his understanding the set design process, and how to translate a small model to a larger-than-life stage.
"Sitting in with Alexander allowed me to see what the process was like for a Broadway show, and also see how the production team collaborated with each other," David explains. "The experience reinforced my desire to work in live theatre. The people I met during my experience were all fun, caring, and enthusiastic about what they were doing, and being around that kind of energy is something I absolutely love."