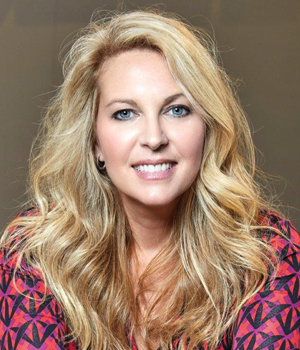 Noemi Zelanski Kearns
Chair - SFA Advisory Board
Ink & Pixel Agency Creative Director/Principal
SFA '89
Noemi is the founding principal and creative director of the award-winning Ink&Pixel Agency. She opened the agency in 1994 and quickly built up a loyal client roster from global Fortune 10 corporations to local non-profits, and has produced work in eleven different languages. Noemi attended the University of Connecticut in Storrs, and graduated with a BFA in Graphic Design. Hired after her very first job interview, Noemi worked for Newman Design Associates, Peter Good Graphic Design, and WYD Design, prior to opening up her own studio.
Noemi has taught Graphic Design at Middlesex Community College and continues to serve on their Board. Other memberships include American Institute of Graphic Arts, Connecticut Art Directors Club (past Vice President and Secretary), and Young Audiences of Connecticut (former board member), Cultural Enrichment Director at AW Cox Elementary School (2013-2018), Youth Basketball Coach (2013-present), bringing home the championship for the league this year. Noemi's work has been recognized with numerous honors, including the Richard Hess Spirit of Creativity, and she was one of only two women recognized as the top 20 Most Influential Creatives in Connecticut by ConnCreatives.
Noemi has been part of the UConn School of Fine Arts family since her parents, Annette and Paul met in the Art Department in the 60s. Paul was a much beloved professor and when he passed away in 2015, Noemi and her sister Ruth (also an SFA alum) established the Paul Zelanski Award of Excellence scholarship for Art and Art History students at UConn. This effort has given them an opportunity to exhibit and share Paul's signature collages and has brought them closer to UConn and the students who carry his legacy. Today, Noemi lives in Guilford with her husband, Ted, and their three kids.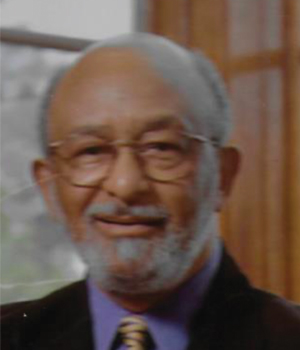 Leon E. Bailey, PhD
Emeritus Vice President and Associate Provost for Academic Affairs
Emeritus Professor of Dramatic Arts
Directed numerous productions from the classical, contemporary, and musical repertory
throughout the country. Directed a New York production of Boogie Woogie and Booker T, which won three prestigious Audelco Awards. Assumed a variety of leadership roles in university initiatives as Vice President for Academic Affairs. Served as "Critical Eye" Scholar for productions at The Hartford Stage Company.  Appointed to Advisory Board of the Krannert Center for the Performing Arts, University of Illinois. Received a School of Fine Arts, University of Connecticut Award for Outstanding Accomplishment in Higher Education. Appointed to Advisory Board of the Institute for African American Studies, University of Connecticut. Selected as Artistic Consultant and Advisor to Black Theater Canada, Toronto. Appointed to the Mansfield Downtown Partnership's Planning and Design Committee. Elected to Executive Board of the National Black Theater Network. Performed early music repertory with the New York Pro Musica at a variety of New York venues. Performed with the Virginia State University Opera Workshop. Presented a wide range of lectures and papers on the arts at regional, national, and international conferences and conventions.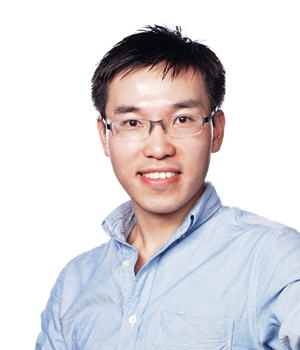 Dan Kun-yi Chen
Prototyping Engineer at Oculus
SFA '07

Dan is an interaction designer with several years of software and hardware prototyping and production experience. He communicates his ideas through working prototypes, design research insights, exploring new ways of user interactions. 
He has several degrees including a MAS from MIT, an MFA in digital media from RISD and a BFA in communication design from UConn. He has over 13 years of design experience. Previous positions include MIT Lifelong Kindergarten as an industrial designer and mechanical engineer. Johnson & Johnson as Senior Interaction Designer. Senior Interaction Designer at IDEO.
His work has been featured in CNET, The Huffington Post, the verge, Engadget, Mashable and Daily Mail. Dan was invited as a speaker at TEDx Vienna and TEDx Bologna. His work was exhibited in Vitra Design Museum, V&A Dundee, MAK Wien, Design Museum Gent, Seoul Museum of Art & Ars Electronica.
Working in the realms of interaction design and product design, Dan explores the new ways of interaction and communication through working prototypes and storytelling, inviting a reflective evaluation and implication.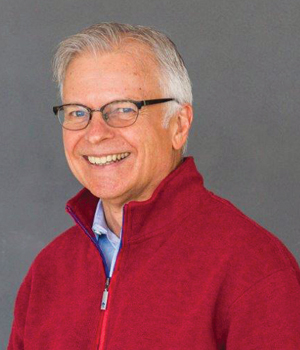 William E. Congdon
Retired Professor Emeritus, UConn School of Fine Arts
BUS '75

After graduating from UConn with a BS in Marketing, Bill helped launch a new regional boating magazine, New England Offshore, in Boston, Massachusetts. There he was in charge of advertising sales and marketing. Bill then attended the Johnson School of Management at Cornell University, receiving his MBA with a focus on marketing and finance. Bill joined Golf Digest in New York as a senior account manager in charge of the business/financial, beverage and apparel advertising categories. He was promoted to Marketing Manager, developing and creating the marketing strategy and plans for the advertising staff.
Bill next joined the Hearst Corporation where he held the position of Marketing Director for Motor Boating & Sailing Magazine, Esquire Magazine and Popular Mechanics. He was promoted to Publisher/Chief Revenue Officer of the Popular Mechanics brand in charge of advertising sales, circulation, brand development and marketing, partnering with brands that included Ford, Subaru, Radio Shack, Craftsman, Intel, LG, Stanley Black & Decker and Allstate. At Popular Mechanics he was responsible for the development of the brand's digital strategy, launching the web site, developing the social media platforms and launching the Ipad tablet edition of Popular Mechanics.
In 2013, Bill came back to UConn, to help build the Digital Media & Design department as an Assistant Professor-in-Residence, developing the Digital Media Strategies for Business concentration, teaching in both Storrs and Stamford. Along with creating the core curriculum for the concentration, Bill developed partnerships with companies around Connecticut, providing experiential learning opportunities for DMD students. He retired from DMD in December 2018 and currently lives in Ipswich, Massachusetts with his wife Suzanne.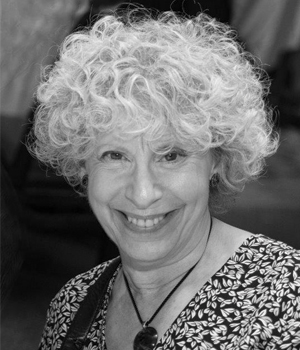 Isabel W. Davis
Retired, Digitas Corporation
SFA '73

Isabel Davis, class of '73, is a native New Yorker.  Her father was an actor, writer, and producer of television and her mother was a social worker.  After receiving her Bachelor's degree in three years, she studied theater for an additional year at Webber-Douglas Academy of Dramatic Arts in London and then moved to Los Angeles to pursue her career as a stand-up (Groundlings, The Improv, Comedy Store), actress (numerous plays and sit-com television, film), versatile member of ensemble groups, and cabaret performer in her one-woman show.  Her 1989 marriage to Robert Davis, class of '70, brought her back to the east coast and a small change of careers, working in the Boston-based advertising agency, Digitas, while still performing in regional theaters when possible.  After 10 years in Boston, she relocated to their New York office until her retirement in 2018.
Contributing to the financial and intellectual development of the arts and looking forward to continued voluntarism, she is a patron of Juilliard, Manhattan Theater Club, New York City Center, and Playwrights Horizons.
Isabel looks forward to using her theatrical and advertising experience to aid the advisory board in its mission.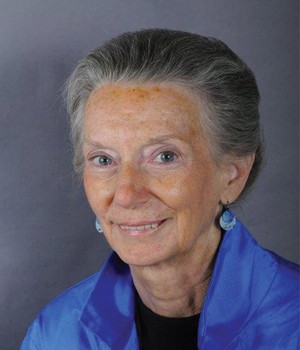 Jacqueline Fawcett, PhD
Professor, Department of Nursing, University of Massachusetts Boston
Jacqueline Fawcett, RN: PhD; ScD (hon); FAAN; ANEF, received her Bachelor of Science degree from Boston University in 1964, her Master of Arts degree in Parent Child Nursing with a minor in Nursing Education from New York University in 1970, and her Ph.D. in Nursing, also from New York University, in 1976. Dr. Fawcett has been a nurse educator for more than 45 years; currently, she is a Professor in the Department of Nursing, College of Nursing and Health Sciences, University of Massachusetts Boston. Previously, she held faculty positions at the University of Connecticut and the University of Pennsylvania. She was recently appointed to a two year term as visiting professor in the Faculty of Nursing at St. Mary's College in Kurume, Japan.
In addition to formal teaching of undergraduate and graduate nursing students, Dr. Fawcett has worked formally and informally with nurse scholars for many years. Most recently, she has been mentoring graduate students and nurse scholars from Mexico, Brazil, Iran, and Japan, frequently using video conferencing technology.
Dr. Fawcett has conducted programs of nursing research  and published reports of that research in several nursing journal. She is, however, perhaps best known for her meta-theoretical work, which focuses on the nature and structure of knowledge in nursing.
Dr. Fawcett was elected to Sigma Theta Tau, Pi Lambda Theta, the American Academy of Nursing and the Academy of Nursing Education. She received the Virginia A. Henderson Award for Outstanding Contributions to Nursing Research from the Connecticut Nurses' Association. In 2006, Dr. Fawcett received the Chancellor's Distinguished Scholarship Award from the University of Massachusetts Boston. In 2010, Dr. Fawcett was named one of Top 20 Most Influential People in the Nursing Field by The Web Nurse She received an honorary Doctor of Science degree from Université Laval in Quebec, Canada, in 2012, and a Living Legend Award from the Massachusetts Association of Registered Nurses in 2013. In addition to her many accolades, in 2018 Dr. Fawcett was named as 1 of 10 inaugural Changemakers among alumnae/alumni of New York University.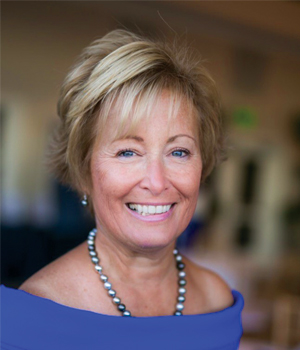 Donna M. Krenicki
Artist & Philanthropist 
SFA '84
Donna Krenicki is a passionate supporter of arts, sciences and higher education. She gave up her business career early to raise three children while moving around the world with her husband John but never abandoned her love of art and design.
She is a former vice president of the board of trustees of the Berkshire Museum in Pittsfield, Massachusetts.
At UConn SFA, the Krenickis helped to launch the Arts & Engineering Institute - an interdisciplinary nexus for creativity & innovation - and the Donna Krenicki Professorship in Design and Digital Media. Across UConn they have supported the Krenicki Professor of Biomedical Engineering and John and Donna Krenicki Professor of Genomics and Personalized Medicine.
Donna & John have also made major gifts to Purdue University to establish the Krenicki Center for Business Analytics and Machine Learning, Directorship for the Institute for Integrative Neurosciences and Directorship Inflammation, Immunology, and Infectious Disease.
She is a proud Husky with many family and friends as alums with her niece, Ava, a current student.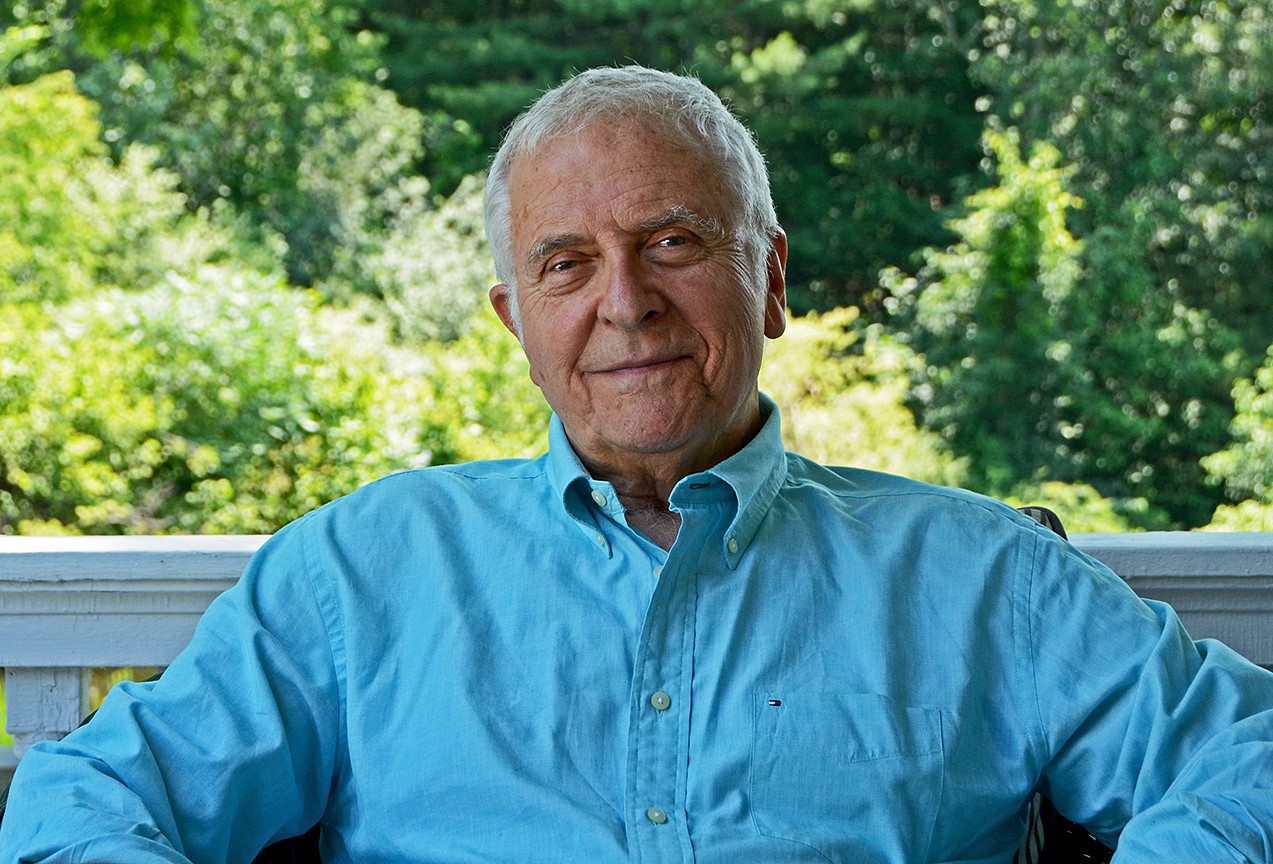 Bernie Kukoff
Television Writer & Producer
SFA '54
After graduating from UConn and The Yale School of Drama, Bernie  acted off-Broadway, with Second City and five seasons at the Williamstown Theater Festival. He later moved to LA where he created, produced and wrote various TV series, specials and films over a period of 28 years—among them: Diff'rent Strokes, The Cosby Show, and shows starring Steve Allen, Jimmy Durante, Milton Berle, Jerry Stiller, Glen Campbell, Everly Brothers, Howard Cosell. Bernie's credits also include the films Johnny Dangerously and Lt. Shuster's Wife ( Edgar Award) and New York Theater productions I Love You, You're Perfect, Now Change (Drama Desk); Over the River and Through the Woods; The Thing About Men (Outer Critics Circle);  All Shook Up and Dai (Lucile Lortel Award).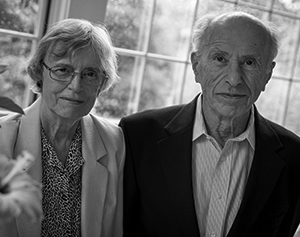 John Lenard
Retired - President and Founder Lenard Engineering, Inc.
ENGR '61
John Lenard is the founder and former President of Lenard Engineering, Inc., a consulting civil engineering firm headquartered in Storrs with offices in Winsted and Auburn, Massachusetts. He served as President of the Connecticut chapter of the American Society of Civil Engineers (ASCE) in 1979-1980. Mr. Lenard received a Dipl. Ing. degree from the Budapest Institute of Technology and an M.S. from the University's Civil Engineering Department. He taught at New Haven University and was an adjunct instructor in the University's Civil Engineering Department. He is a Diplomate of the American Academy of Environmental Engineers. He is the recipient of numerous awards, including the Benjamin Wright Award from the CT Society of Civil Engineers, the Edmund Friedman professional recognition award from ASCE, and the Civil Engineering Alumni Award, the Civil and Environmental Engineering Senior Project Award, and the Distinguished Service Award from the University of Connecticut. He established the John Lenard Endowed Scholarship.
Jean Lucas-Lenard, PhD
Retired – Professor, UConn
Dr. Jean Lucas-Lenard is a Professor Emerita in the University's Department of Molecular and Cell Biology. She received her B.A. degree from Bryn Mawr College and her Ph. D from Yale University. Prior to coming to this University she was an Assistant Professor at the Rockefeller University. During the 25 years that she worked at this University, she taught courses in biochemistry and molecular biology and trained 15 Ph. D. students. Her research focus was the mechanism of protein biosynthesis and the process by which virulent viruses take over this host cell function after infecting cells. She authored and co-authored numerous scientific articles. She was the recipient of the University's Alumni Award for Excellence in Research in 1981 and is a charter member of the Connecticut Academy of Science and Engineering. She established the Jean Lucas-Lenard Special Summer Fellowship in Biochemistry.
Barri R. Marks
Community Volunteer
CLAS '69

Barri Marks is an active supporter of area arts and educational organizations. She has established and funded an endowment at the UConn School of Fine Arts that offers students the opportunity to perform, exhibit or work in the arts community beyond the university.
She is a board member and long-time supporter of Hartford Stage and is also a board member of Shakespeare & Company in Lenox, Massachusetts.
At UConn she served for four years as Hartford region chair of major gifts for UConn's capital campaign, UConn2000, which exceeded its $300 million goal. She has served as chair of the advisory board to the Celebrate Women program at the UConn Health Center, chair of the Alumni Advisory Board of the School of Family Studies, member of the One Hundred Years of Women Scholarship Committee and member of the advisory board of the Judaic Studies Program.
She has served on the boards of directors of the Hartford Symphony Orchestra, the Charter Oak Cultural Center, Literacy Volunteers of Greater Hartford and Full Force Dance Theater. She served on the board of the Hartford Ballet, including as acting chair, and for three years as president of the Friends of Hartford Ballet. In 1999 she was among six individuals who established a new dance company and dance school, Dance Connecticut.
She also has volunteered at Real Art Ways, was a member of the board of directors of the Hebrew Home and Hospital Auxiliary, West Hartford, and has been involved in a number of fund-raising activities for Renbrook School.
She was a member of the Ambassadors Committee of the Mark Twain House and Museum and is a member of the Adult Education Committee of Temple Sinai in Newington, CT.
She works as a standardized patient at the UConn School of Medicine, supporting the training of medical students.
She worked as an information systems manager at Cigna Corporation, and previously at Massachusetts Mutual Life Insurance Company.
She is a graduate of the University of Connecticut (B.Sc., 1969). She has a daughter, Sarah Marks, and lives in West Hartford with her husband, Woody Exley.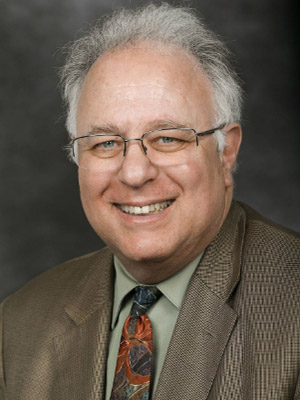 Jed M. Shivers
Senior VP for Finance and Administration, Stony Brook University
BUS '81
Jed M. Shivers is senior vice president for finance and administration at Stony Brook University. He is responsible for managing Stony Brook's financial, administrative, and facilities operations, and will help guide the financial direction for the university as it advances its institutional mission of education, research, and service. His portfolio includes Budget, Financial Planning and Analysis; Human Resources; Enterprise Risk Management; Parking and Transportation; and Facilities and Services.
Shivers was previously vice president for finance and operations at the University of North Dakota (UND) since May 2018 and managed the institution's $528 million operating budget; oversaw the operations of the university's nine schools and colleges, including the School of Medicine & Health Sciences; supervised the leaders of the offices of Finance, Public Safety, Human Resources & Payroll Services, Facilities, and Equal Opportunity & Title IX; and led UND's COVID-19 response with the UND Pandemic Planning Group.
Shivers also served as associate dean for finance and administration at Albert Einstein College of Medicine in the Bronx for 11 years. In that role, he was responsible for the direction and development of all nonacademic functions of the campus, managing an array of the college's department leaders, including the chief financial officer, the human resources officer, the information technology officer, and the senior director of facilities. Shivers was previously at the University of California San Francisco School of Medicine and Medical Center, Yale University School of Medicine, the University of Miami Health System, and Stanford University School of Medicine.
Shivers received his bachelor of science from Johns Hopkins University in psychology and natural science, and an MBA from the University of Connecticut with a specialization in healthcare management.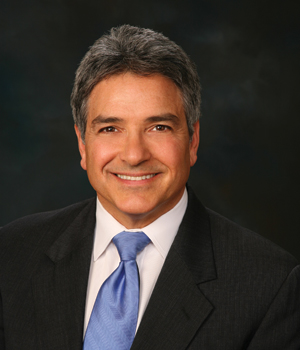 Arthur C. Weinshank
President, Lawrence and Natalie Portell Foundation
Senior Partner of the Estate Division, Cramer & Anderson LLP
The Senior Partner of the Estate, Trust, Elder Law and Probate Administration Department at Cramer & Anderson LLP, Attorney Arthur C. Weinshank represents individuals, families, and businesses, providing a full range of tax, estate, and elder planning services. He addresses both the personal and tax concerns of clients when counseling them on how to pass their assets on to the next generation.
Attorney Weinshank advises clients in estate administration on matters dealing with estate settlement, trust administration, and business succession planning with a focus on avoidance and deferral of income, gift, death, and other transfer taxes. He has decades of experience in drafting basic and sophisticated wills, trusts and related estate planning documents and is also well versed in the field of Medicaid and long-term care matters.
In his leadership role for the firm, Attorney Weinshank developed the largest Estate Planning and Probate Administration Law practice in Litchfield County. As he has helped to chart the firm's growth, Attorney Weinshank has also devoted equal leadership to helping clients become agents of change. Instrumental in envisioning, creating, guiding, and managing influential charitable funds and foundations, Attorney Weinshank annually oversees millions of dollars in the foundations he manages and directs hundreds of thousands of dollars in contributions each year.
As the force behind the creation of The Lawrence J. Portell and Natalie D. Portell Foundation, Inc., Attorney Weinshank is writing a new musical score of possibility at the University of Connecticut. The Foundation is funding an effort to enhance excellence in UConn's Music Department with new Steinway pianos.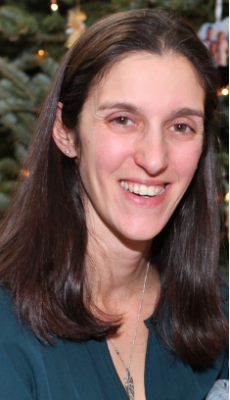 Maria P. Yatrakis

Teacher
SFA '02
Maria P. Yatrakis, a Brooklyn native, attended Packer Collegiate Institute before graduating from University of Connecticut in 2002 with a BA from the School of Fine Arts.  While at UConn, Maria, a 'walk on' to the UConn women's soccer team, was a three-year starter, was elected captain, and was recognized as the Big East Goalie of the Year her senior year. She also competed as a member of the Greece National Football (Soccer) Team during the 2004 Summer Olympics and secured a $50,000 grant from the Onassis Foundation to promote soccer clubs for young girls in Greece.
Maria played professionally in Sweden for nine years, two of which she served on the board of directors of QBIK, the local soccer club. In 2012, Maria earned a goalkeeping training certificate and has worked as a goalkeeper coach for several local club teams over the past five years. During the 2018-2020 season, she served as assistant head coach of QBIK's women's team (Division 3).
Today, Maria is focusing her attention on teaching inside of a classroom and for the past seven years, she has been a substitute preschool teacher.  She is currently studying to receive her teacher's assistant certificate. Maria splits her time between Brooklyn, NY and Karlstad, Sweden, where she lives with her wife and two sons.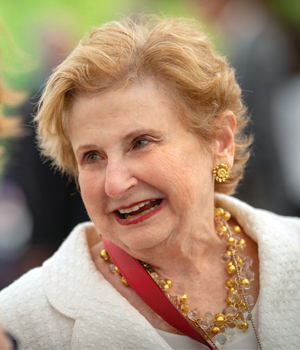 Judith M. Zachs

Retired Clinical Social Worker
SSW '77
Judy Zachs is an alumna and a longtime supporter of UConn. She received her undergraduate degree in sociology from the University of Pennsylvania and her Masters in social work with a concentration in community organizing and planning from the UConn School of Social Work. Throughout her life and career, Judy has focused on helping others and her community. Judy was an adjunct professor of social work at Southern Connecticut State University where she worked on an interdisciplinary project with the nursing department, "Project Older American". Additionally, she was an important part of a study for then-Governor Ella Grasso, the outcome of which was a requirement that social workers be based in all nursing homes throughout the state of Connecticut. Judy was also a social worker and gerontologist at Hartford Hospital working with in-patient and outpatient populations in the psychiatry department. Her proudest professional achievement is building longstanding relationships with groups and individual clients, some which span 35 years. 
For Judy, the arts are a lifelong passion, as are education, social justice, LGBTQ rights, and health. She says, "my mother used to tell us, if you only have one dollar to spend, save ten cents for the soul. In my house and in my life, that soul has been music, arts, dance, books, and all kinds of things connected to fine arts, the world, and beauty inside and out."
Judy and her family have enriched their community through involvement and philanthropic investment. At UConn, she has given her time in many capacities: as an emeritus member of the UConn Foundation Board and a former member of the School of Social Work Advisory Board, and now as a member of both the Ballard Institute and Museum of Puppetry Board of Directors, and the School of Fine Arts Advisory Board. She has invested significant philanthropic resources in UConn, and is proudest of the Zachs Chair at the School of Social Work, which created the first PhD program at the School. Judy believes it is important to leave a legacy that will help others. She is very proud of her family: her son, Eric, and his wife, Jessica; her son, Bill, and his husband, Martin; all of her grandchildren, and her great-grandchild.