MISSION
The mission of the SFA Recent Alumni Council is to advise the Dean, the SFA Advisory Board and the Advancement Team on ways to keep recent alumni connected and engaged with SFA and its departments.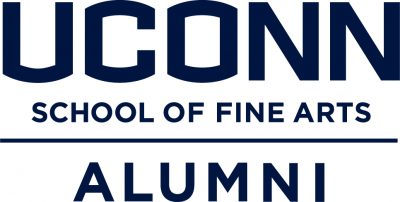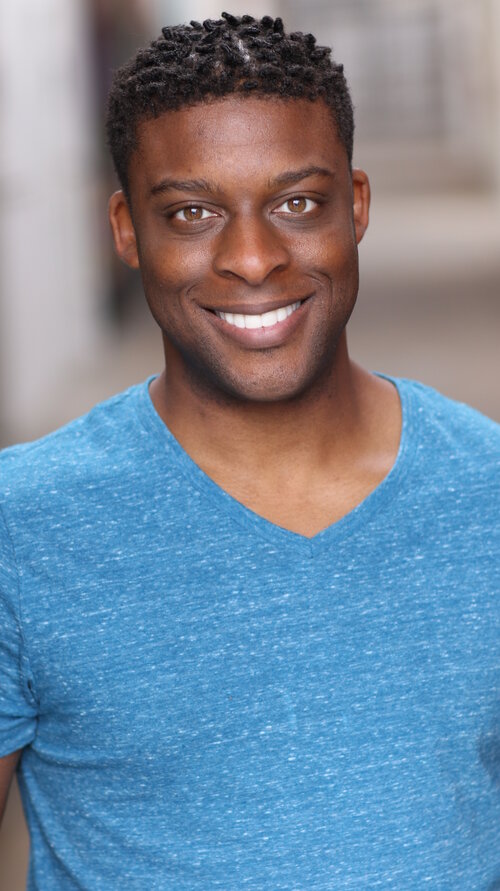 Thomas Brazzle | SFA '14 - Chair
Thomas Brazzle is an actor, writer and director based in Atlanta, GA. After spending time studying abroad in London and Barcelona, Thomas returned to the U.S. to focus on creating new work and working in regional theatre and film. He has performed at The Guthrie in Minneapolis, Shakespeare and Company, Connecticut Rep, The Alley and many other regional theaters and has appeared in multiple national commercials and network shows. He is the Operations Manager for Out of Hand Theater in Atlanta, GA where they combine theater and film with information and conversation to advance social justice. He also produces, writes and directs films and new works with his production company Whet Ink Productions, focusing passionately on theater/film education programs and telling stories from the perspective of marginalized individuals. Thomas graduated from Stephen F Austin State University in 2008 with a BFA in Theatre, and in 2014 from The University of Connecticut with a MFA in Acting.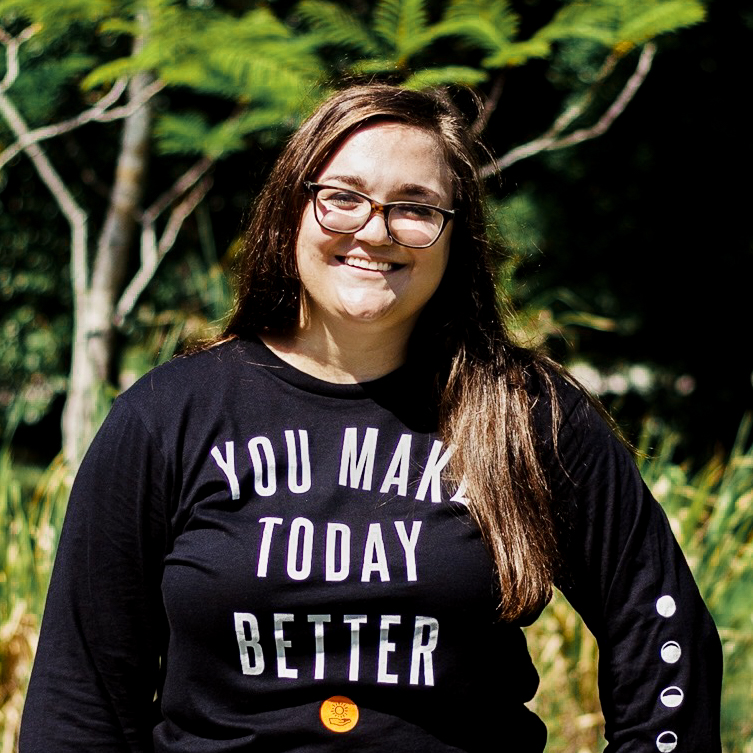 Cat Boyce | SFA '15 & '19 - Secretary
Cat Boyce grew up in Bristol, Connecticut where at a young age she began taking photos with her mother's film camera. Compelled by her passion for visual storytelling, she pursued a BFA in photography and a minor in digital arts from the University of Connecticut. After graduating in 2015, Boyce helped spearhead a new community arts effort in her hometown. This led to her work with Bristol All Heart and then to her role as the Marketing & Events Assistant at The Central Connecticut Chambers of Commerce. During this time, Cat realized the power of bringing the arts, community, and marketing together.
Cat, then, pursued an MFA from the Digital Media and Design program concentrating in digital business strategies, where she completed her thesis titled 'Color the Conversation,' a mental health immersive photography project. Since graduating, she has worked for the Advertising Council, To Write Love On Her Arms, Amp Agency, and Digital Media Connecticut. Cat is also a longtime supporter of HuskyTHON, UConn's 18-hour dance marathon and previously served as the Marketing & Communications Chair for the HuskyTHON Alumni Network.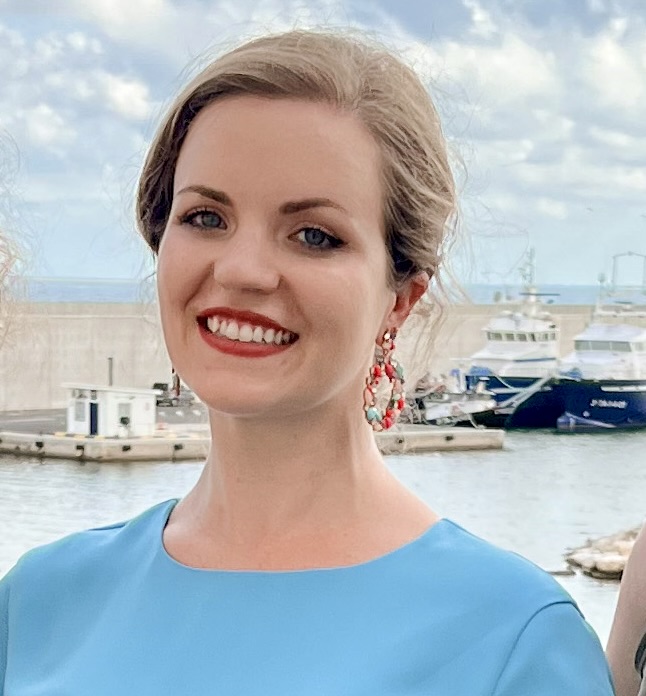 Margaux Ancel | SFA '19
A French native, Margaux Ancel grew up with a love of arts and culture, inspiring a career in the arts nonprofit sector from an early age. While pursuing her BFA in Art History and BA in Journalism at UConn, she worked as a Collections Assistant at the William Benton Museum of Art and discovered a passion for nonprofit operations. She completed her Bachelors in 2016 and started a nonprofit operations consulting practice. She then joined the second graduating class of the School of Fine Art's MFA in Arts Leadership & Cultural Management, specializing in nonprofit development. Before graduating in 2019, she worked as a Graduate Assistant at the Ballard Institute and Museum of Puppetry, the School of Fine Arts Foundation, and the Connecticut Repertory Theatre, and interned at the Metropolitan Museum of Art and the Wadsworth Atheneum.
Margaux currently lives in Brooklyn and serves as the Director of Foundation Engagement at Foundation Source. In her free time, Margaux enjoys traveling, visiting as many museums as possible, and practicing her cooking skills.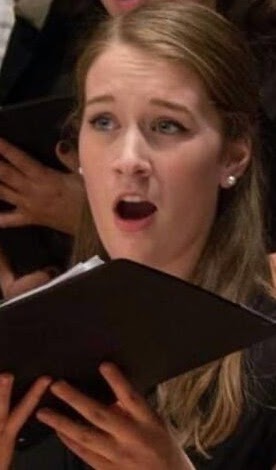 Samantha Card | SFA '19
Samantha Card is a practicing music educator in the state of Connecticut where she specializes in teaching early childhood and elementary general music. Sam is also an avid choral performer. While at UConn, she sang with the UConn Concert Choir and Collegium Musicum, featured as both an ensemble musician and a soloist. After receiving her BA in Music from the School of Fine Arts and BS in Music Education from the Neag School of Education in 2019, Sam went on to pursue Master's coursework in London, UK. There, she taught academic music lessons, music theory enrichment workshops, and directed the select Chamber Choir at the prestigious Queen Elizabeth's School.
Since receiving her Master of Arts from UConn in 2020, Sam has spent the past two years teaching Pre-K-2 general music in Canton, CT. Her teaching interests revolve around equitable teaching and learning, transformative multiculturalism in the general music classroom, and creating opportunities for joyful music making in young students. Sam applies the skills she learned at UConn every day in her career as a music educator and in Project Choir One, a Manchester, CT - based semi-professional choir. Sam enjoys making beautiful choral music with her fellow SFA alums in PCO.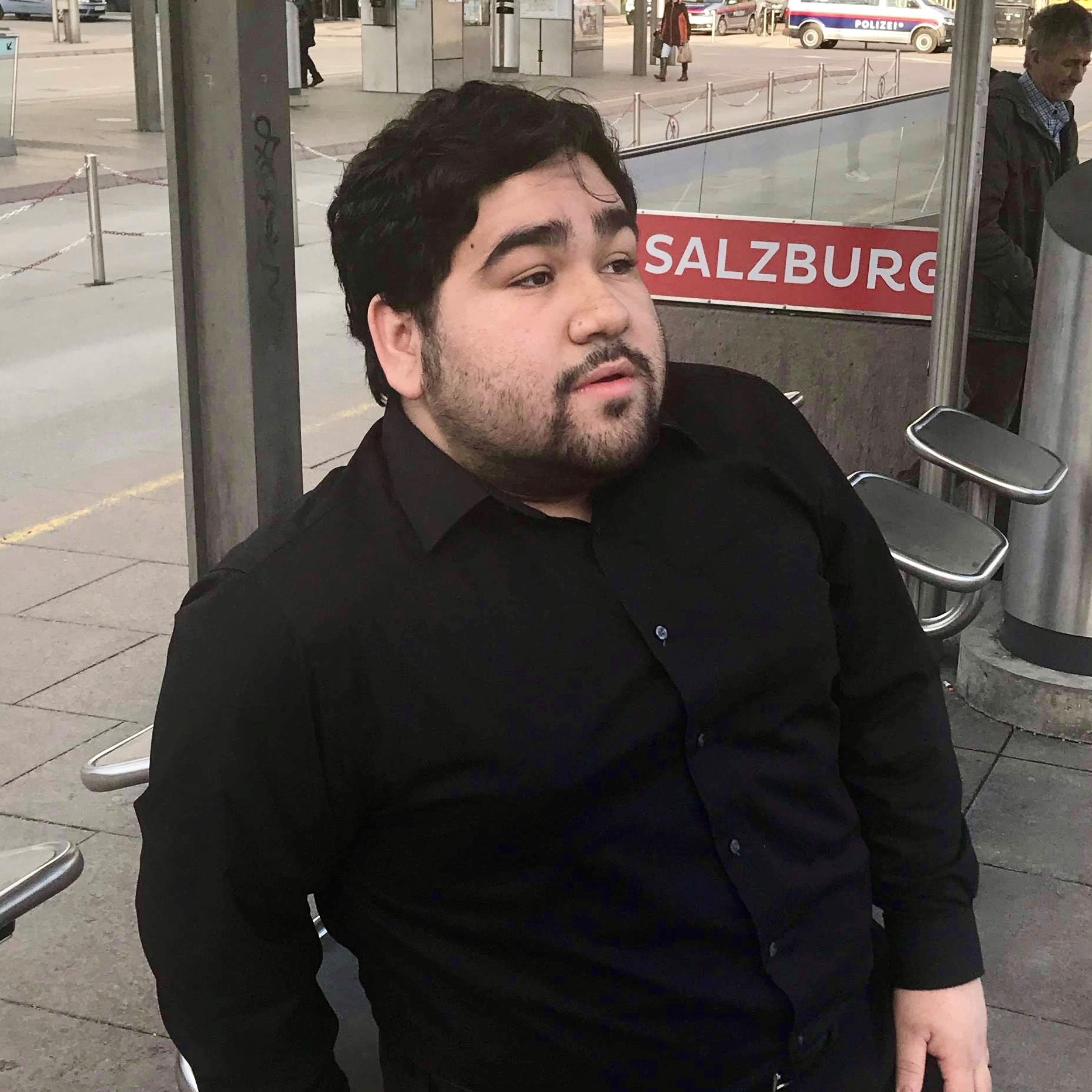 Emanuel Cruz | SFA '20
Emanuel "Manny" Cruz graduated in August of 2020 with a Bachelor's Degree in Music. During his time at UConn, Manny classically trained as a tenor under the guidance of Dr. Gregory Zavracky and Dr. Constance Rock. Within the School of Fine Arts, Manny rose quickly as a star tenor in countless choral and solo engagements, including a prominent featured solo during the UConn Chamber Singers' limited concert series (in collaboration with CT-based vocal ensemble CONCORA), "Considering Matthew Shepard". While completing his degree, Manny also continued pursuing his love of acting and musicals through UConn Opera Theater's various yearly productions, most noteworthy being cast as "Ladislav Sipos" in their production of "She Loves Me". Manny now sits as the Tenor Section Leader at Emanuel Lutheran Church in Manchester.
Manny currently works as an Admissions Counselor at Trinity College in Hartford, supervising the college's Student Recruitment Ambassador Program. Working closely with students during their college transition is a desire which stems from his prior experience as an Orientation Leader for UConn for two consecutive years - having the opportunity to work with students from all walks of life opened his eyes to the true impact of not only student's access to useful resources, but also equity within higher education. In his spare time Manny enjoys gaming, writing his own music and baking up a storm in the kitchen.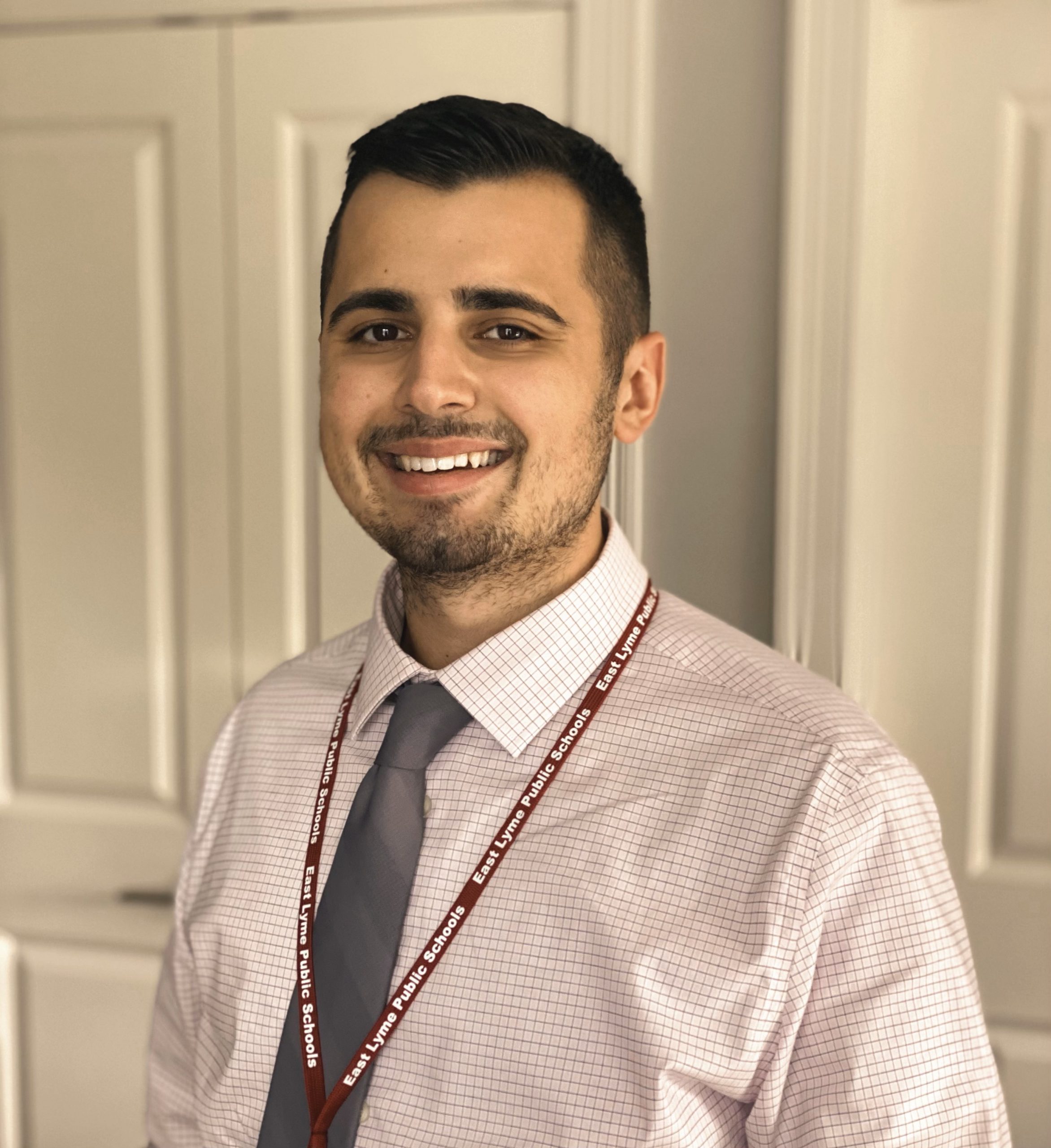 Justin Daly | SFA '19, Neag '19, Neag '20
Justin is an active music educator, trumpet performer, and clinician from Connecticut. He is currently the Director of Bands at East Lyme High School where he directs the marching band, concert band, and jazz band. Prior to this, he was a band director at East Lyme Middle School. In addition to teaching, he is a sought-after trumpet performer and clinician in southeastern CT. He has presented in-person sessions at the Connecticut Music Educators Conference and online webinars with the Marching Arts Education's summer of learning series.
He earned degrees in Music Education (BS), Music (BA), and Curriculum and Instruction with a focus in Music Education (MA), from the University of Connecticut. During his undergraduate studies, he was a drum major of the UConn Marching Band and performed in the wind ensemble and symphony orchestra. As a graduate student at UConn, he assisted the band program as a Director Intern of the UConn Marching Band, as a Graduate Director of the Hockey and Basketball Pep Bands, and as a conducting assistant with the Concert Band.
Justin is also the recipient of Connect Music Educators Association Outstanding Emerging Music Educator award.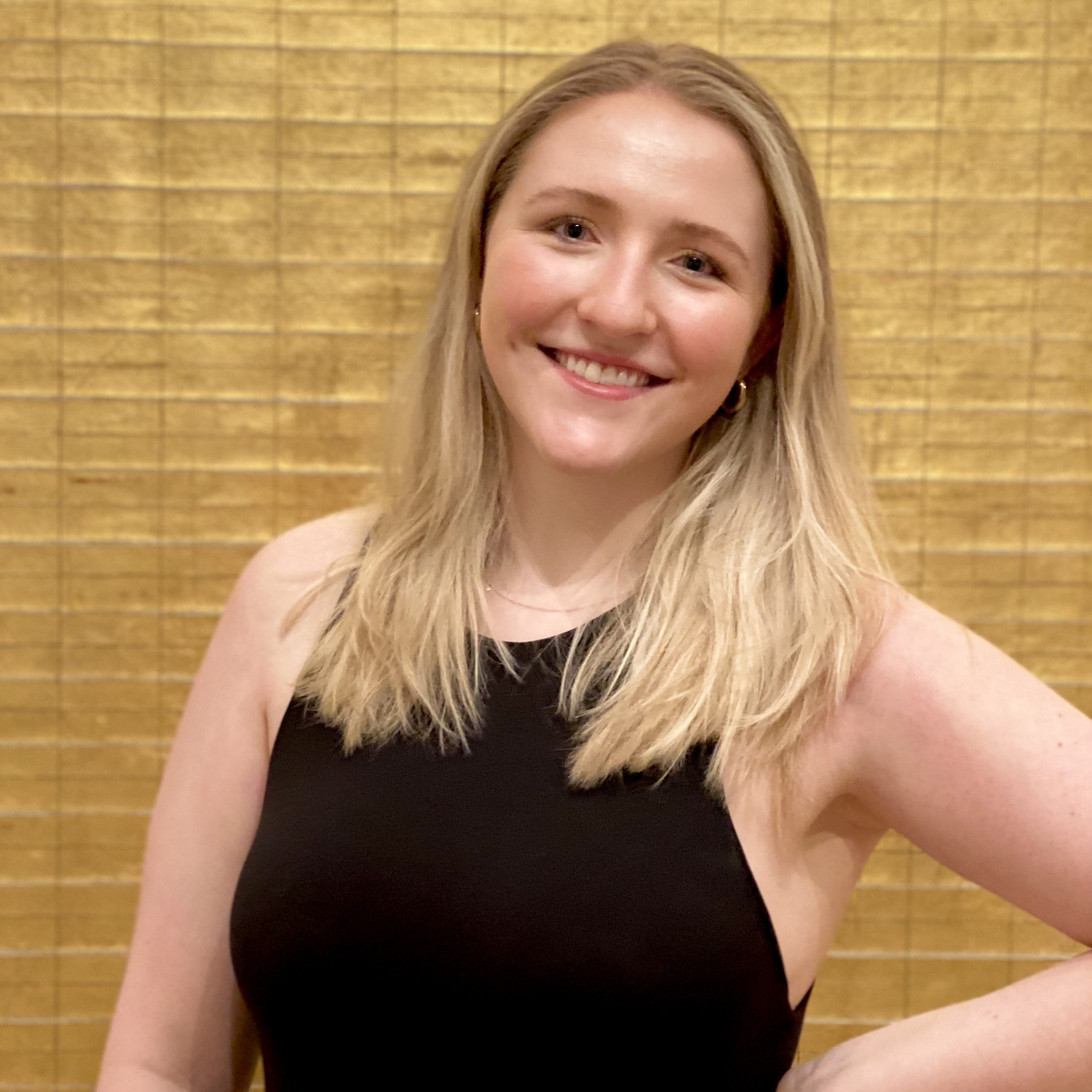 Megan Edmondson | SFA '18
Megan Edmondson has worked at The Museum of Modern Art for the past four years. In her current role as Manager of Customer Service and Community for the Membership department, she oversees the daily operations and strategy of email, phone, and web customer service of the Museum's member base, as well as the implementation of community initiatives to welcome new audiences into membership programming and promote member-to-member interactivity. Prior to joining MoMA, she worked in both Membership and Visitor Services at the Wadsworth Atheneum.
Megan graduated from the University of Connecticut in 2018 with a BFA in Studio Art, with a concentration in painting. She then completed her MA in Visual Arts Administration, with a focus on not-for-profit work, from New York University in 2021.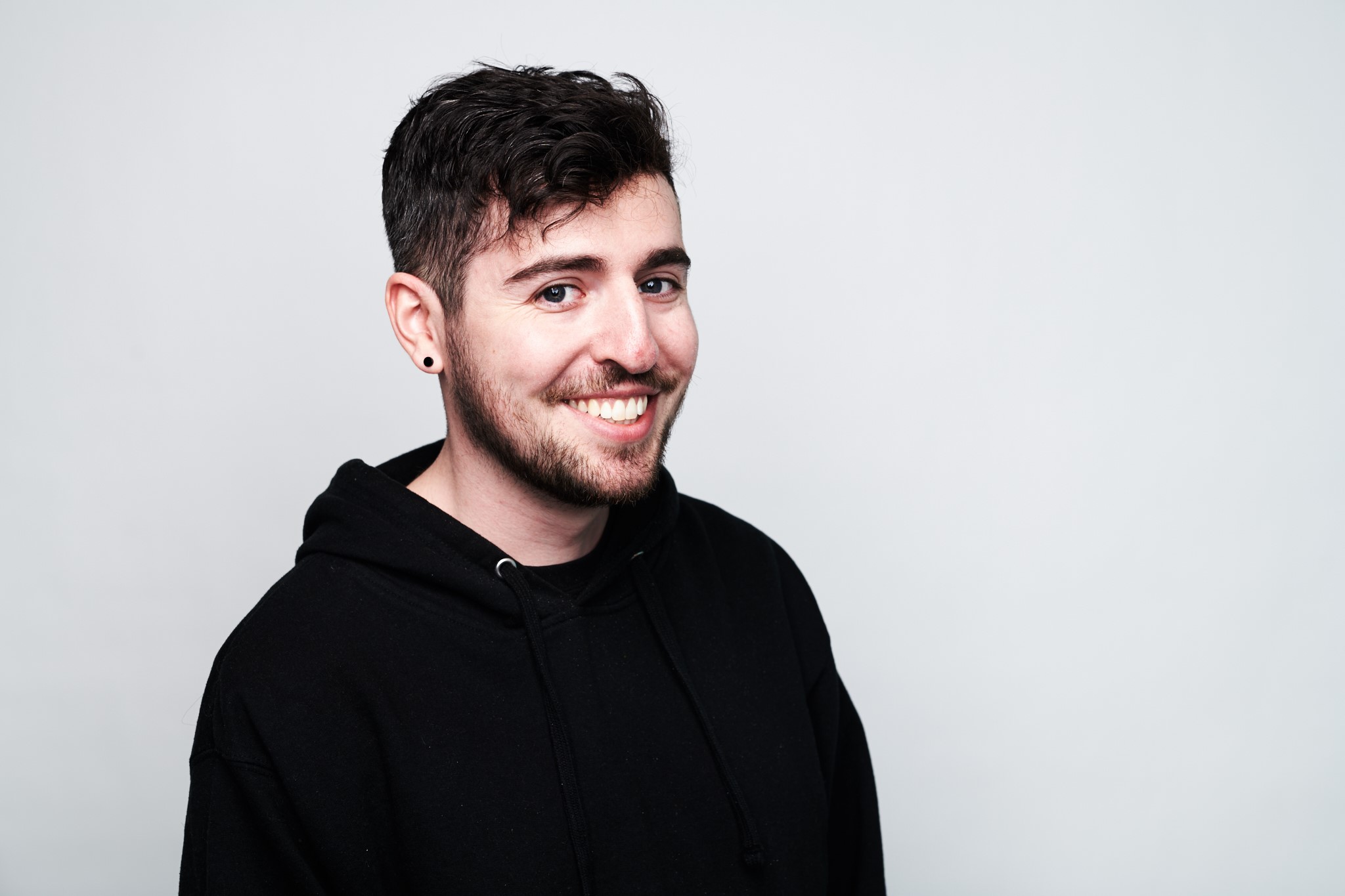 Scott Gary | SFA '15
Scott is a Product Designer based in Brooklyn, NY currently working at Meta working in AR (augmented reality). He graduated in December 2015 from the DMD program with a focus on business strategies. Over his career he's also spent time at Peloton, Stash, Fiverr, and Priceline.
Scott's hobbies include, but are not limited to: content creation, skiing, reading, taxidermy, and at least one annual trip to Japan.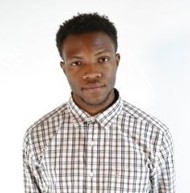 Erickendy Jean Pierre | SFA '17
Erickendy, also known as Erick graduated from UConn Digital Media in 2017 with a focus on Game Design. Erick found his love for game design and programming through building his first computer and playing video games when he was younger. After graduating, Erick joined The Game Agency as a Front-End Developer. One of the core products the agency provides is The Training Arcade, a platform of games made for corporate training. This platform is known to be the only Sony approved place that hosts games like Jeopardy and Wheel of Fortune.
When Erick is not working you can find him outside skateboarding, inside playing video games, as well as studying different topics such as the economy, drones, and different web frameworks to build sites on.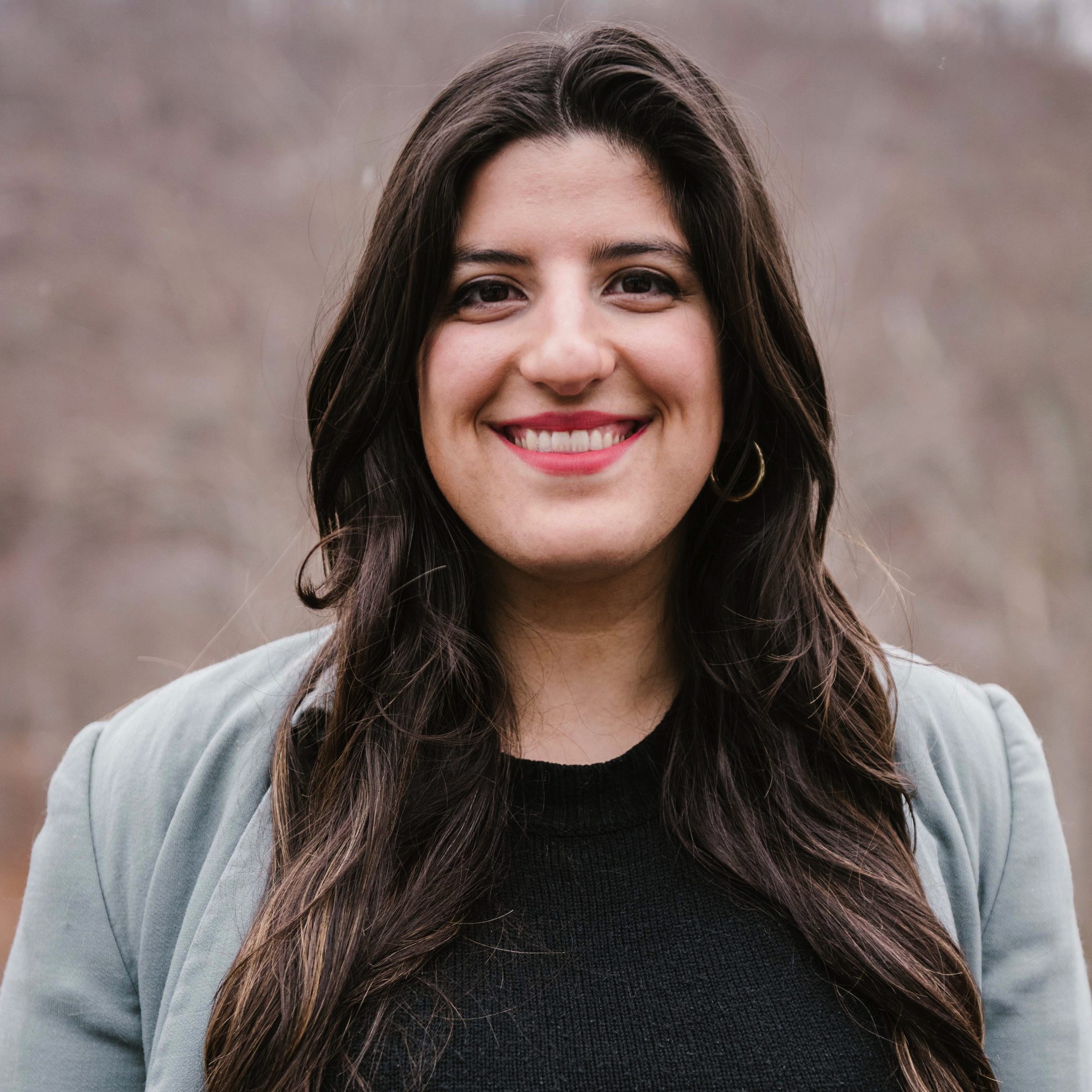 Alyssa (Najm) Kritzman | SFA '14
Alyssa Kritzman is an experienced communication designer that has worked in fast paced agencies and for in-house teams. After graduating from the University of Connecticut School of Fine Arts in 2014, she began her career working for Alexander Isley Inc. where she developed projects for AIGA, American Academy of Physician Assistants (AAPA), TEDMED, Young Audiences New York and had work published in Print.
She then pivoted to working at financial communication firm, Prosek Partners where she designed for clients such as Travelers, Citi, Capital One and Oppenheimer Funds. Looking to gain an international perspective on public relations, she joined a global new business team at FleishmanHillard where she designed business pitches for clients that included Samsung Strategy and Innovation Center, JetBlue, Amazon and Hypergiant.
Residing in Connecticut with her equally creative husband and two pets, she now works at the fintech company, SS&C Technologies as an in-house UI/UX Designer.
Outside of her day job, her freelance business focuses on helping nonprofits develop their marketing materials and further their mission. Through her side projects she has had the opportunity to design for Human Rights Campaign New England, Institute of Current World Affairs and ACLU Massachusetts. She is also on the SFA Advisory Board and is the Design Director for (G) Project, an initiative by Harlem Arts Foundation.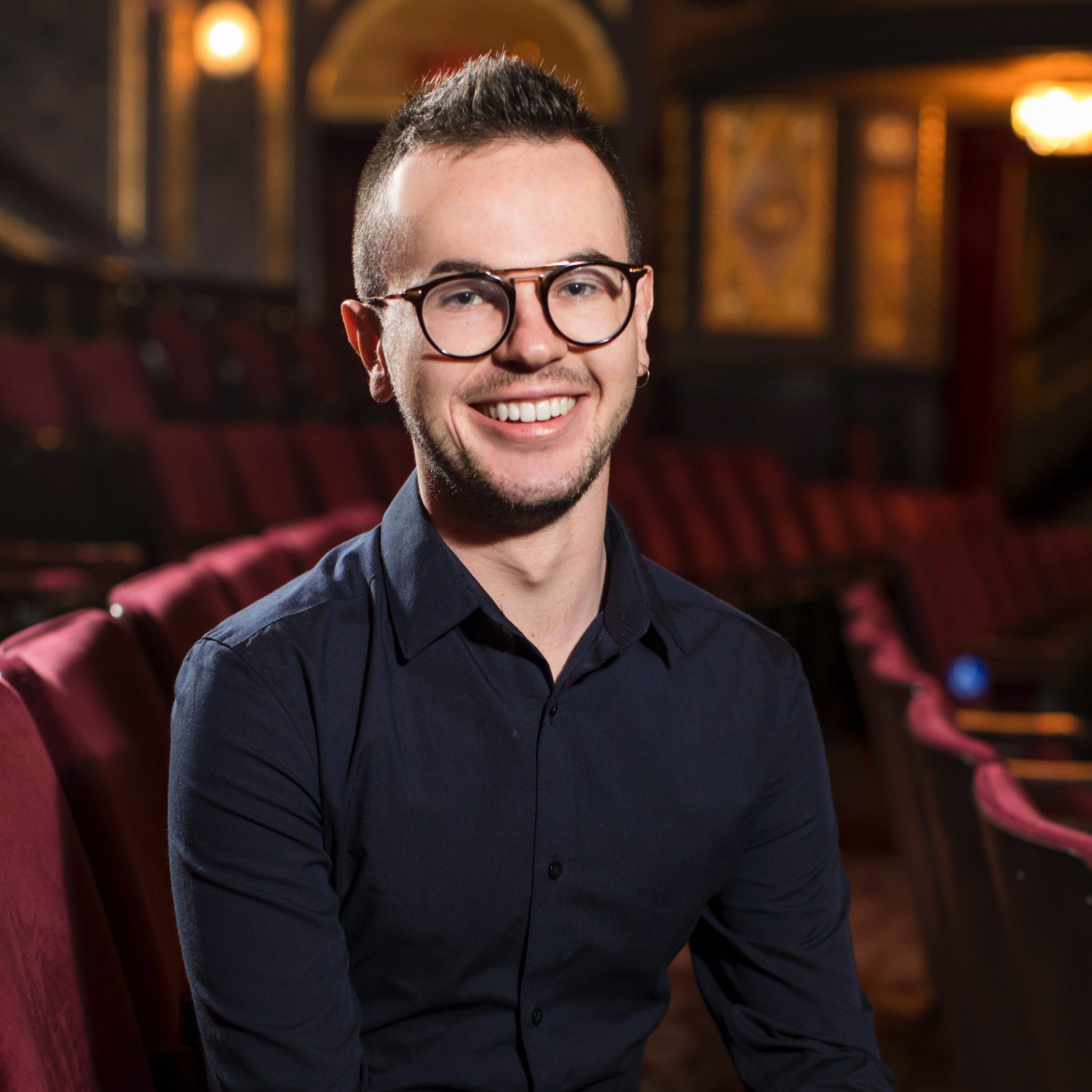 Ryan Rudewicz | SFA '18
After graduating from UConn, Ryan moved to New York City to be an intern for The Lyric Theatre and Harry Potter and the Cursed Child Parts I & II on Broadway. Ryan currently works as the Company Management Assistant for Hamilton on Broadway helping with ticketing, contracts and general management. In his free time, he enjoys collecting vintage cameras, taking Polaroids and sitting at the beach as long as possible.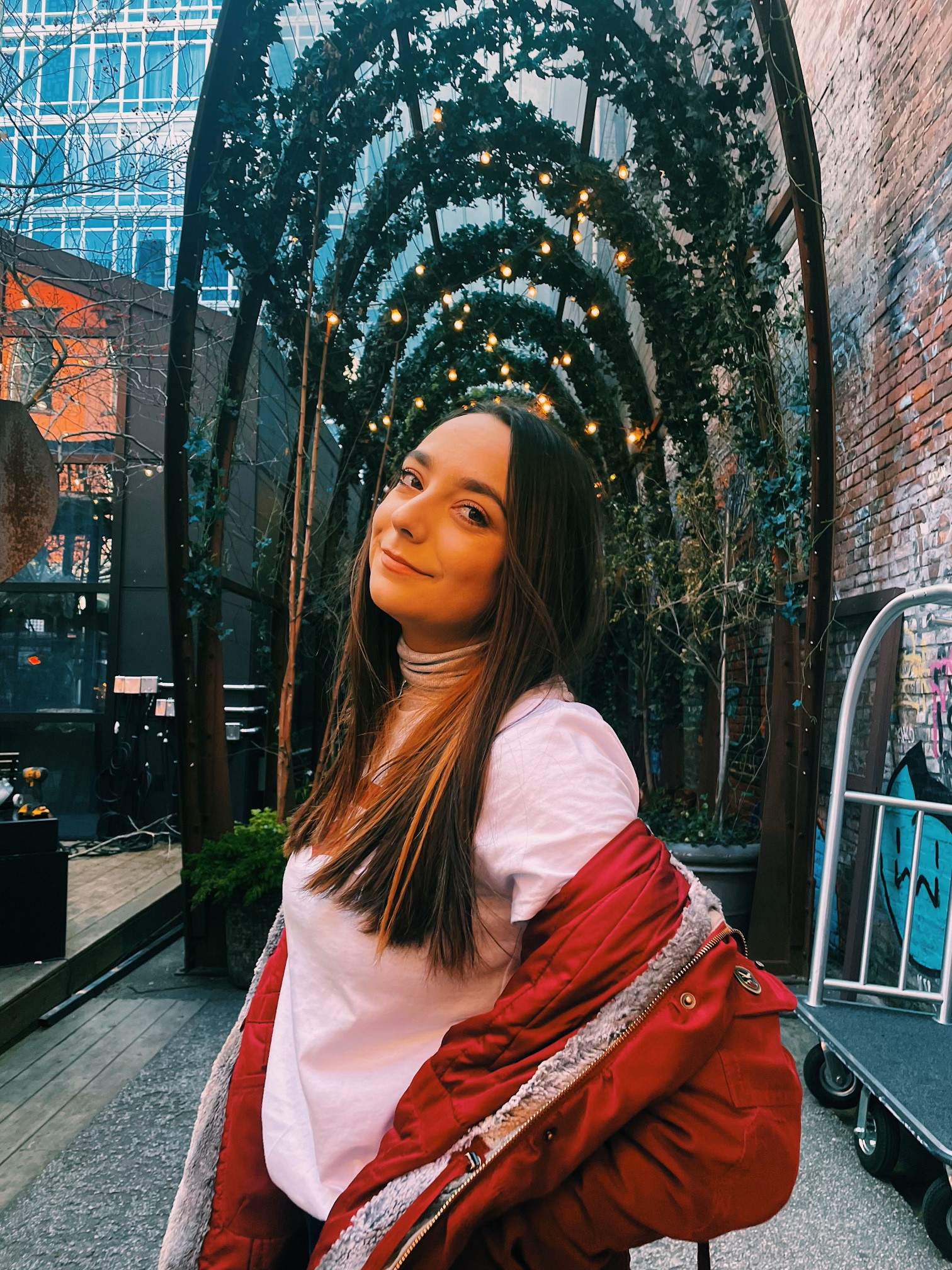 Stephanie Treviso | SFA '22
Stephanie Treviso graduated in May 2022 with a Bachelor's Degree in Design and Technical Production and a minor in Industrial Design. During her time at UConn, Stephanie was the President of USITT UConn as well as an active member of Connecticut Repertory Theater (CRT). In fall of her senior year she was the Technical Director for CRT's production of 39 Steps. During her summer's she was a carpenter for the Nutmeg Summer Series (2019) and the Associate Technical Director at Williamstown Theater Festival (2021).  While attending UConn she received the Outstanding Women in Academic Achievement Award for the School of Fine Arts (2022) and received the Krenicki Institute of Arts and Engineering Scholarship (2020, 2021) and the Dramatic Arts Talent Scholarship. She also was a presenter at the national USITT Conference (2022).
Since receiving her Bachelor's degree, Stephanie has moved to New York City where she works with The Drone Racing League as a Coordinator of Technical Production and Course Design. In her free time she enjoys going to concerts, collecting vinyls, and exploring New York City.