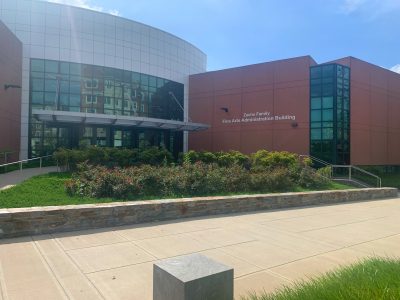 Applicants and families for  2021-2022, we are looking forward to seeing you this Fall! To protect the health and safety of students, staff, faculty, and visitors during the COVID-19 pandemic, appointments are strongly encouraged. To schedule a visit, please contact Elizabeth Foody by phone: 860-486-2678 or by email: elizabeth.foody@uconn.edu.
Please read through UConn's Visitor Guidelines before visiting campus for the latest updates.
All visitors are asked to follow University safety precaution guidelines while on campus:
Monitor your health daily
Cover your mouth and nose with a CDC-recommended face covering:
Indoors – required for all
Outdoors – recommended
The wearing of masks is always supported by the UConn community
For their own protection, unvaccinated individuals should maintain 6 ft. distancing from others
Wash hands often
Cover coughs and sneezes
Clean and disinfect frequently touched items/surfaces
Eating and drinking – Individuals should maintain 6 ft. distancing from others when eating or drinking indoors.