Following an extensive national search, the UConn Department of Music is pleased to announce the appointment of Dr. Stefanie Acevedo as Assistant Professor of Music Theory.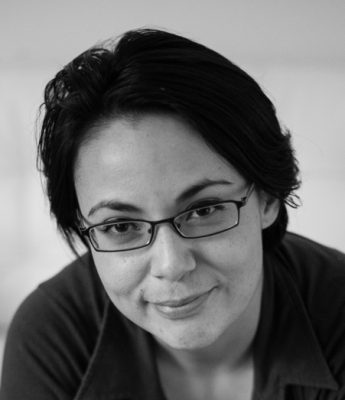 Dr. Acevedo (she/her) specializes in music psychology and popular music studies; her main research interests include musical expectation, the analysis and cognition of musical form, cognitive underpinnings for musical categorization and segmentation, and music theory pedagogy. Her work encompasses the analysis and cognition of common-practice, avant-garde, popular, and non-Western musics.
Dr. Acevedo received her PhD in music theory from Yale University, a master's degree in psychology from the University at Buffalo, a master's degree in music theory in from Bowling Green State University, and a bachelor of music in composition from the University of Florida. Before coming to the University of Connecticut, she taught at the University of Dayton, where she and her colleague (Dr. Toby Rush) redesigned the four-semester music theory curriculum to better serve the needs of twenty-first-century music majors.
She has presented and published her work in Music Perception: An Interdisciplinary Journal, the Society for Music Theory (SMT) annual conference, the European Music Analysis Conference (EuroMac), the Society for Music Perception and Cognition Conference, and the International Conference for Music Perception and Cognition, among others. She has two upcoming co-authored articles in the Oxford Handbook of Music and Corpus Studies and is currently working on a Spanish translation of Tan, Pfordresher, and Harre's Psychology of Music: From Sound to Significance with Dr. Julian Cespedes-Guevara.
As a Latina immigrant, Dr. Acevedo is committed to diversifying the field of music theory and as such has served in various capacities including on the Society for Music Theory's Committee on the Status of Women (2013-2016) and as board member for the International Alliance for Women in Music (2009-2015). She currently also serves on SMT's SMT-Pod editorial board, SMT's Networking committee, and as SMPC's networking and communications chair.
When not teaching theory, Dr. Acevedo plays trombone, participates in her local gamelan ensemble, and has recently resumed her interest in carillon playing.
---