Staging a centuries-old Germany fairy tale about the journey of a brother and sister through the woods to a house made of candy inhabited by a fearsome witch, requires as much imagination from the performers on stage as it does from a 21st-century audience.
The UConn Opera Theater production of "Hansel & Gretel" on Saturday, Jan. 30 at 7:30 p.m. and Sunday, Jan. 31 at 3 p.m. at Jorgensen Center for the Performing Arts is a modern interpretation of the Brothers Grimm story that in recent years has been used as the basis for films such as the 2013 horror tale "Hansel & Gretel: Witch Hunters" and M. Night Shyamalan's 2015 film "The Visit."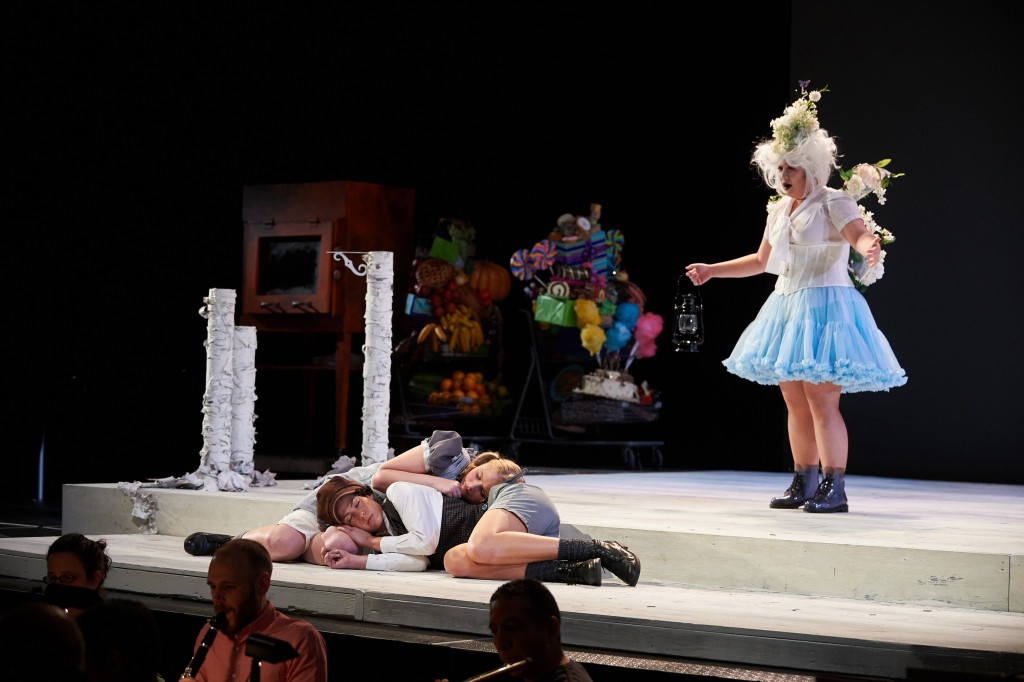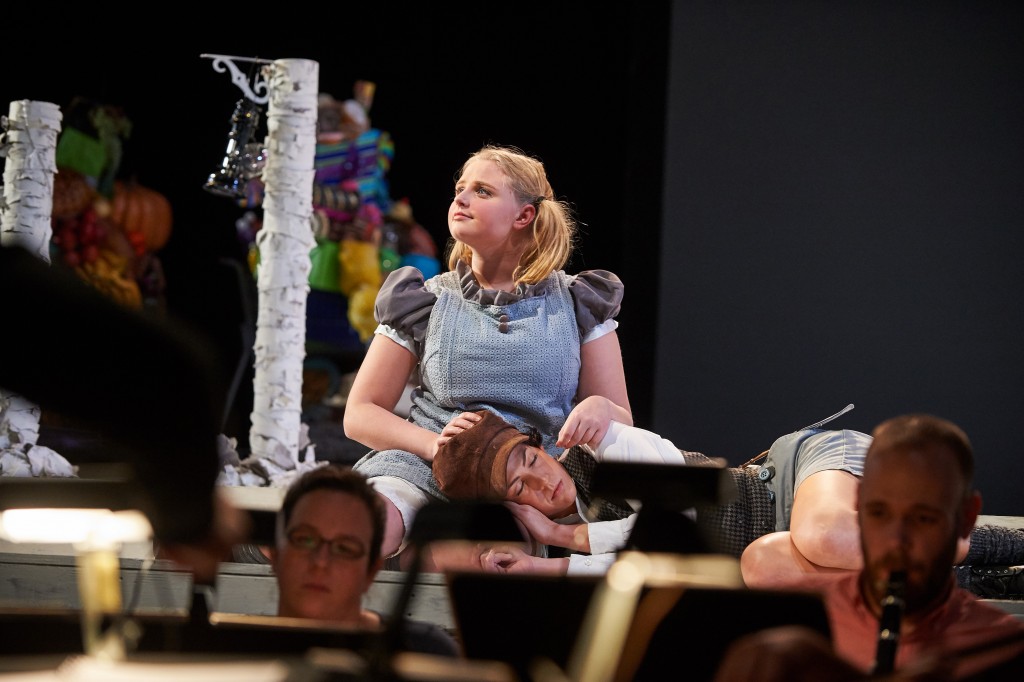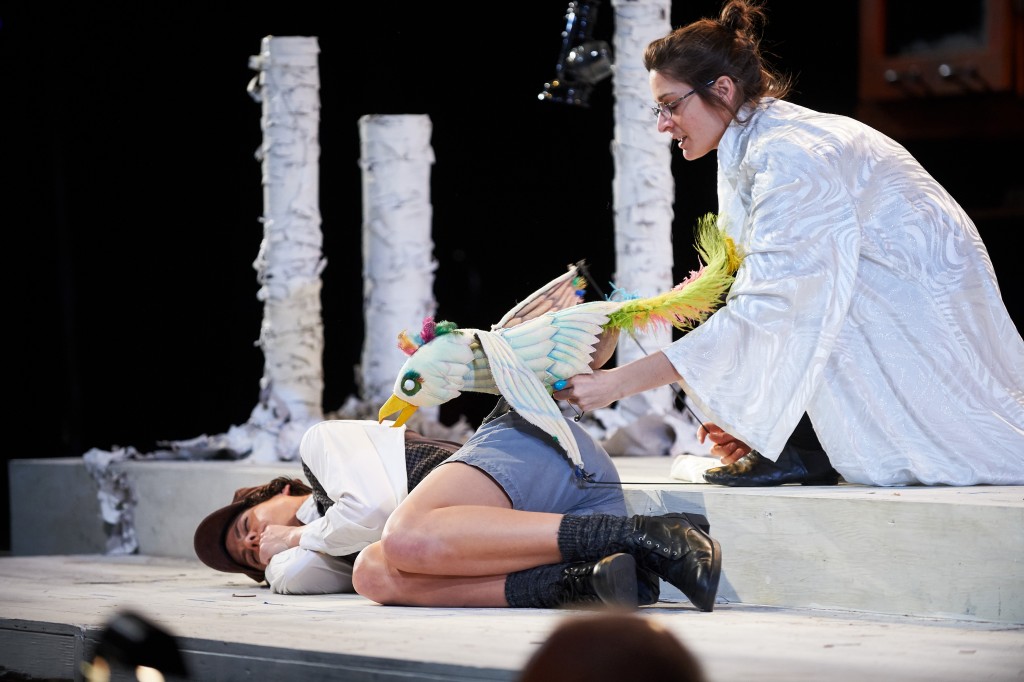 "The Harry Potter films showed a generation that witches can look like they stepped out of a Renaissance fair, off a rugby field, or from behind an office desk," says Michelle Hendrick, stage producer for the opera. "The pointy-hat, broom-riding, cackling crone is a Halloween costume and not the witch of this story. We wanted to make choices that were true to our place and time."
The choices for this "Hansel & Gretel" tale include costuming with the father and mother dressed in business clothing, a witch attired in a pencil skirt and heels, and role reversals that have graduate student tenor Spencer Hamlin '13 (SFA) as the Witch and doctoral student mezzo soprano Caroline O'Dwyer '11 (SFA) as Hansel. Soprano Katelyn Lewis '15 (SFA) performs as Gretel. The production will also feature angels in the form of puppets created by the UConn Puppet Arts Program.
Auditions for the production took place last spring, giving the vocalists time to learn their parts for the three-act opera. The accomplished undergraduate and graduate performers began rehearsals earlier in the 2015-2016 academic year, and include doctoral student baritone Ryan Burns '12 MM, who recently was a soloist with the Jessica Lang Dance company, as Father; doctoral student soprano Tiffany Jackson as Mother, a Yale graduate who holds a Professional Studies Degree from Manhattan School of Music; mezzo-soprano Jordan Swett '16 (SFA), who won the Rhode Island Civic Chorale and Orchestra competition, as Sandman; and soprano Candice Chung, a graduate of the Eastman School of Music who is pursuing a Performer's Certificate in Voice in Storrs, as Dew Fairy.
To read the entire article, visit UConn Today!
The production of "Hansel & Gretel" is sponsored by the Jeffrey P. Ossen Family Foundation. Free tickets to the performance will be provided to children in the Windham Public Schools.
For more information go to the Jorgensen Center website.